Got this from a guy in NE Oklahoma that is making these. He had a bunch of old traps laying around and after reading the book by Dick North about the "Mad Trapper of Rat River" and doing some research about the gear the was supposed to have when killed. This book was the setting for the movie "Death Hunt" in the Yukon staring Charles Bronson and Lee Marvin.
There are some links stating was this Trapper had in his pack when taken. Here is a link to one of the documents stating there was a knife made of a spring from a trap.
Mad Trapper document
Don't know how true all of this is but it is a good story.
Here is the knife I picked up.
Longspring from trap blade, handle made from buffalo leg bone and brass rivets. Sheath is pretty unique as the strap goes through the ring on the handle and snaps over a post to secure the blade.
Razor sharp. Will see how the edge holds up after using some.
Mike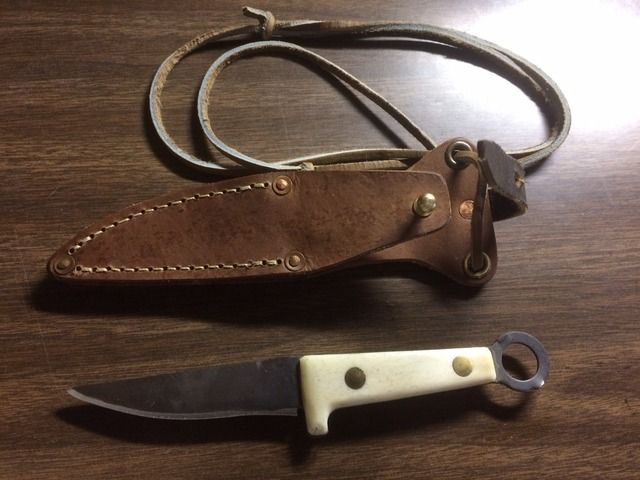 ---------------------------------
: Don't make old people mad. We don't like being old in the first place, so it doesn't take much to tick us off.