Specialty Pistols
accubond
May 21, 2015, 10:30 PM
Big Bob
accubond
I worked up a very accurate load for my 280 AI using a 140gr Accubond. I chronographed it at 3000 fps. Will this load be good for deer and/or large hogs?
May 21, 2015, 11:22 PM
southarkrob
Bob.. I was loading 140 AB's for my brothers XBolt 280 and he shot a few deer with them.. he shot a nice buck right behind the front shoulder and didn't get any blood. He was lucky enough to find him. I was loading 150 AB's for my buddy in his 300 WSM.. he shot several deer under 100 yds and didn't get any blood trails.. he asked me to load him gamekings instead. I hunt with a couple ol boys that like to shoot em long range and luv em. I switched my brother to 140 BTips and he has dropped every deer he has shot since with them. A lot of guys love the AB's.. we have some pretty thick clearcuts down here and we try to drop em or get a good bloodtrail to help find em.
May 22, 2015, 11:44 AM
Duffy
They don't expand as violently as the BT's but they also don't tear up as much meat. Would think they should work good on hogs as their tougher, on the deer that I shot it probably wouldn't have left much of a blood trail but it was dead only a few feet away anyway.


------------------------------

A body at rest stays at rest, until the wife shows up.
Ryan
May 22, 2015, 03:28 PM
Bobby Tomek
I've put .30/150, 7mm/140, 6.5/130 and .25/110 ABs through a few animals and can tell you that they work exceptionally well. Big or small targets, soft tissue or hard impact, they have performed without fail for me -- and I can honestly say you'd be hard-pressed to find a better bullet for your applications.
And, my experience has been excellent blood trails (though tracking is seldom needed).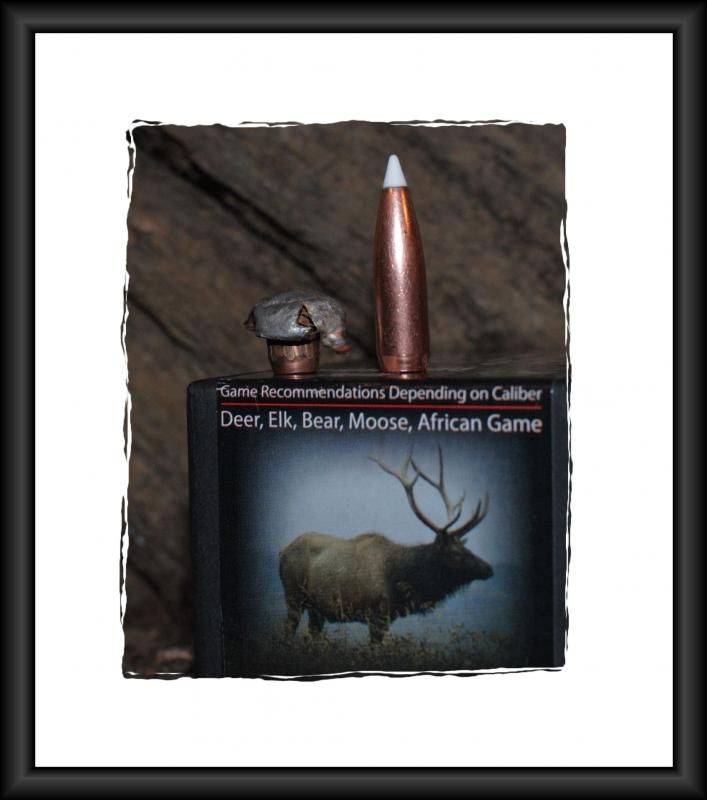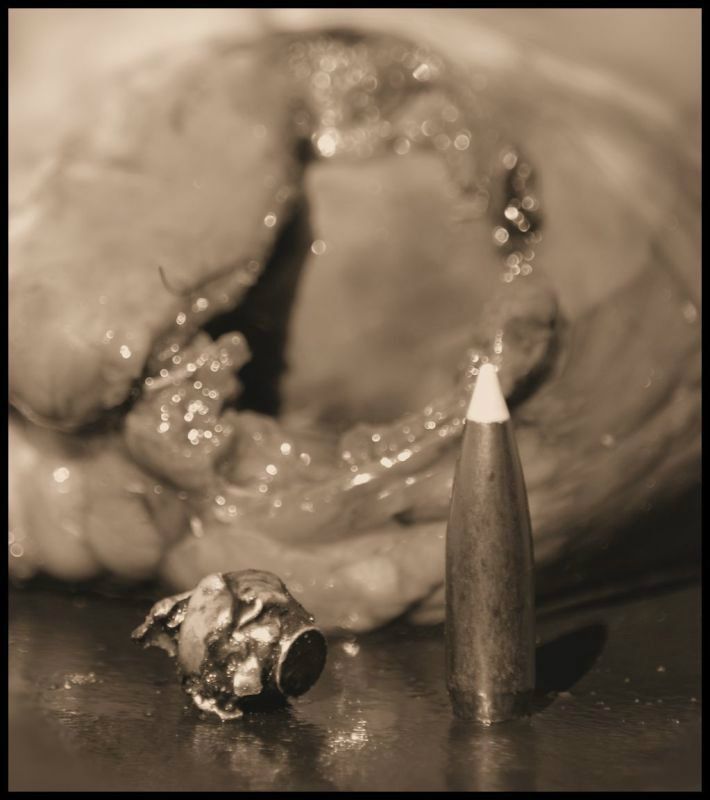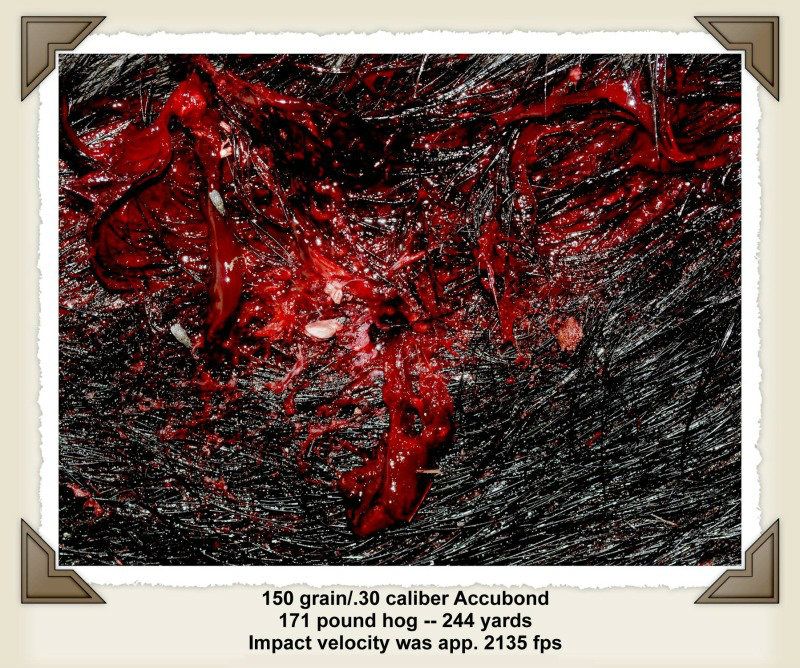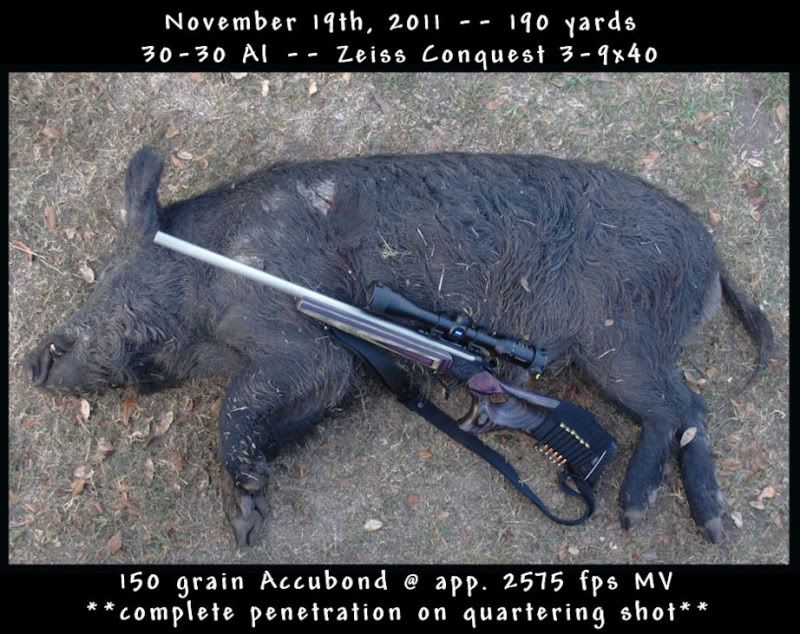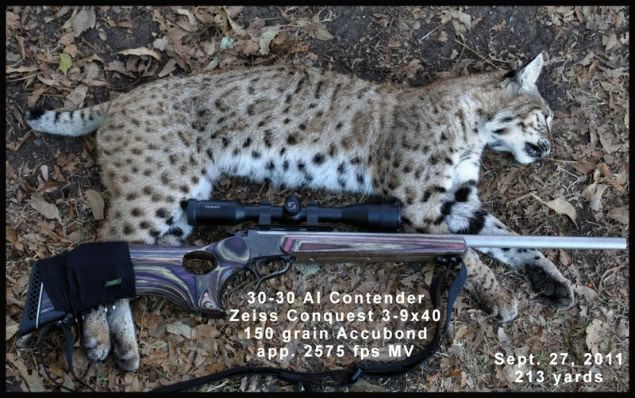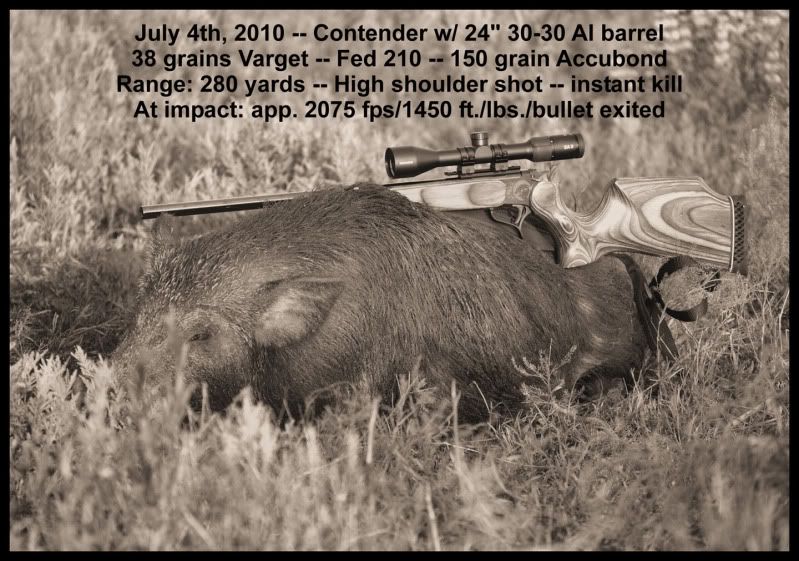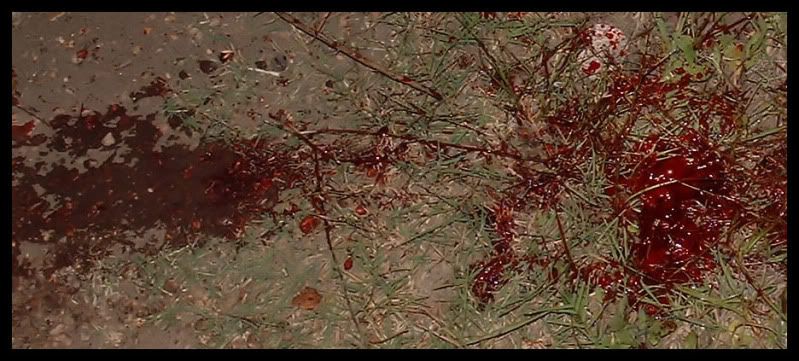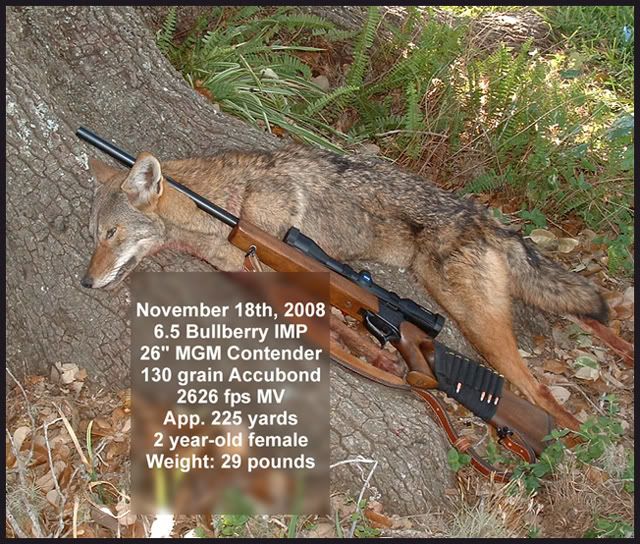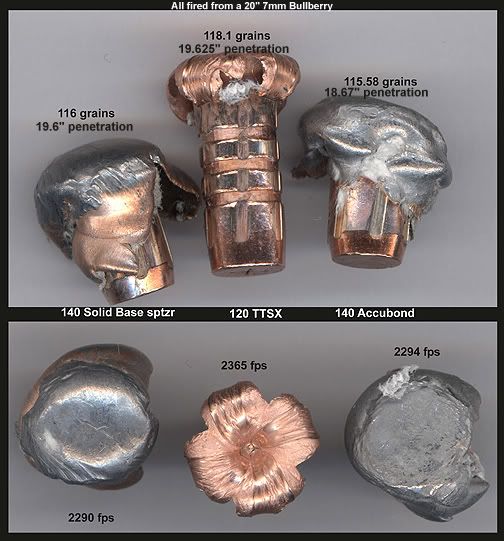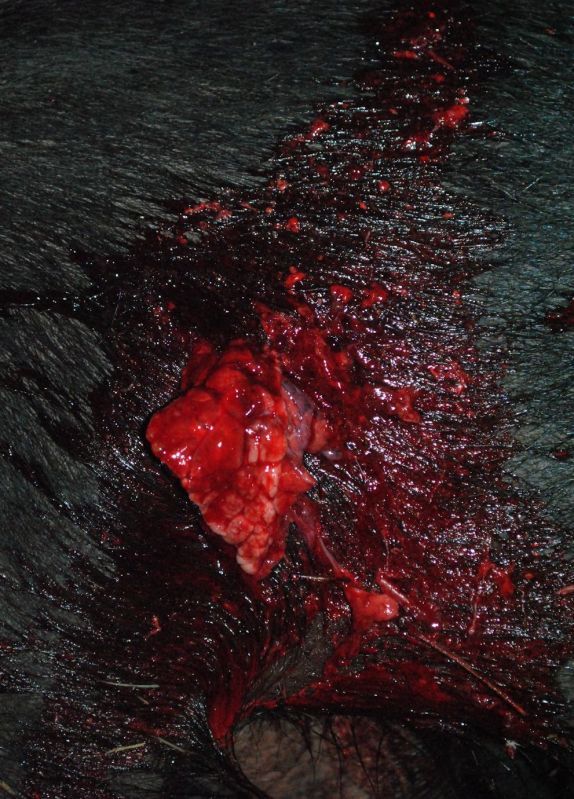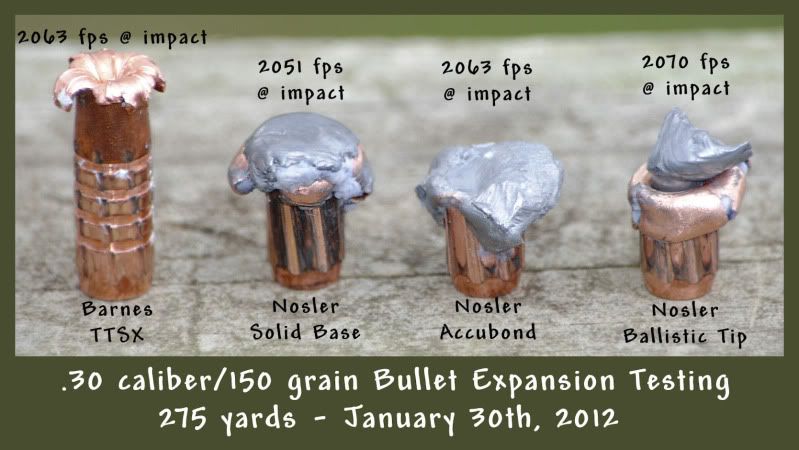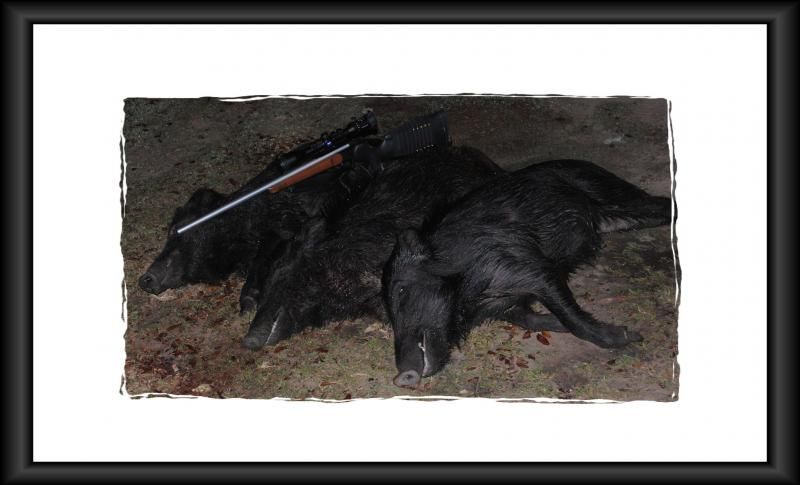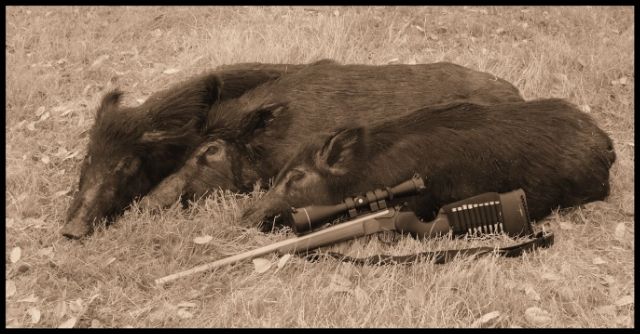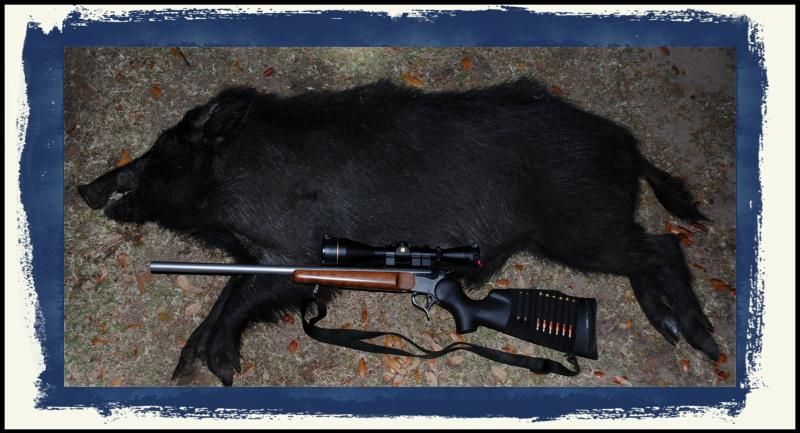 This message has been edited. Last edited by: Bobby Tomek,


Bobby
Μολὼν λαβέ
The most important thing in life is not what we do but how and why we do it. - Nana Mouskouri


May 22, 2015, 06:04 PM
Ernie
Doc uses the 130 AB in his 6.5-284 XP-100 with extremely good results.
Darrell Holland also uses them a lot on all kinds of game, including African plains game and is very pleased.
Ernie (xphunter) "The Un-Tactical"
SEB Coaxial Front Rest - Dealer
http://sebrests-usa.com/
http://bulletin.accurateshoote...ld-test-by-sam-hall/
------------------------------
SP's by Mac's Gunworks, H-S Precision, Holland's, Aaron Alexander, Chris Rhodes, & Nine Run Gun
May 22, 2015, 10:55 PM
Big Bob
I just got a lot of great information and and great pictures.
Many thanks, Bob
June 11, 2015, 05:15 PM
pab1
I have only shot 3 deer with 130 gr Accubonds from a 270 Win (rifle @2700 fps). The distances were 165-220 yards. All 3 dropped in their tracks. Entrance and exit holes were fairly small on all 3 but the lungs were like jelly on all of them.
June 12, 2015, 06:20 PM
shot1
I have killed a dozen or so deer from 30 yards to a touch over 500 yards with the 130 AB out of my 264 Win mag. 3350 fps muzzle velocity. All have been DRT. All bullets except one exited. Buck was 111 yards almost facing me. Bullet entered front edge of left shoulder and was found in the right ham after shattering the ball joint. Text book mushroom and weight was 87 grs.
June 18, 2015, 05:31 PM
Rog (Buttermilk421)
I've used the Nosler 140 Accubond in a 280AI handgun with a 15" barrel. Muzzle velocity was 2750 FPS.
I killed my first antelope with it at 165 yards. Bullet worked very well. Nice expansion and the antelope dropped where he was shot.
I also took another antelope three years later using a 30-280AI. This time using a Nosler 165 Accubond at 2743 FPS. 287 yard shot. Bullet wound showed nice expansion and again, the animal dropped where it was shot.
I also took an 8 point whitetail buck that dressed 126 lbs, using a 7mm RM rifle. MV was 3100 FPS using the Nosler 140 Accubond. Shot was a direct frontal shot at 145 yards. Deer dropped at the shot. I did not assess the wound damage on this one, but it clearly worked very well.
In my limited experience, the Accubond works very well.


Regards,
Rog (Buttermilk421)



February 15, 2016, 10:40 AM
JD338
The 280AI is a fantastic round. I have used the 140 gr AB at 3150 fps MV on deer and antelope with DRT kills. My girlfriend is also shooting a 280AI, Nosler M48 and she has shot some crop damage WT deer with the 140 gr BT. Her longest shot was 385 yards. The BT design opens up much faster and is actually a better choice for deer sized game.
JD338