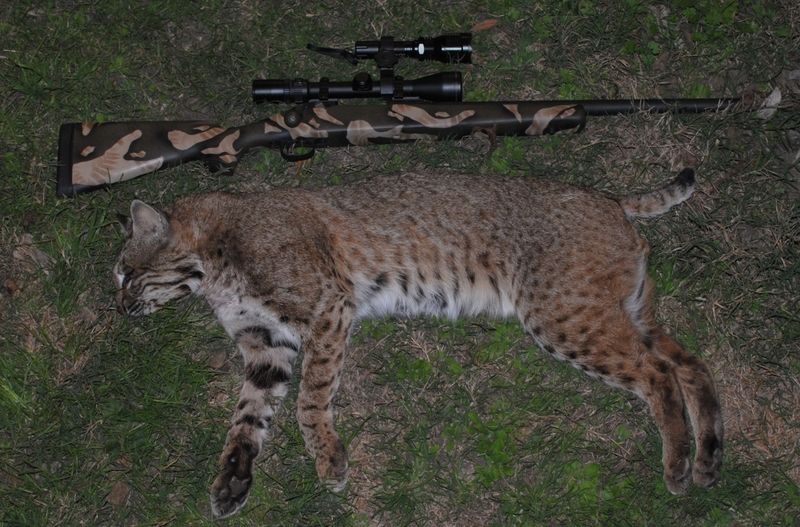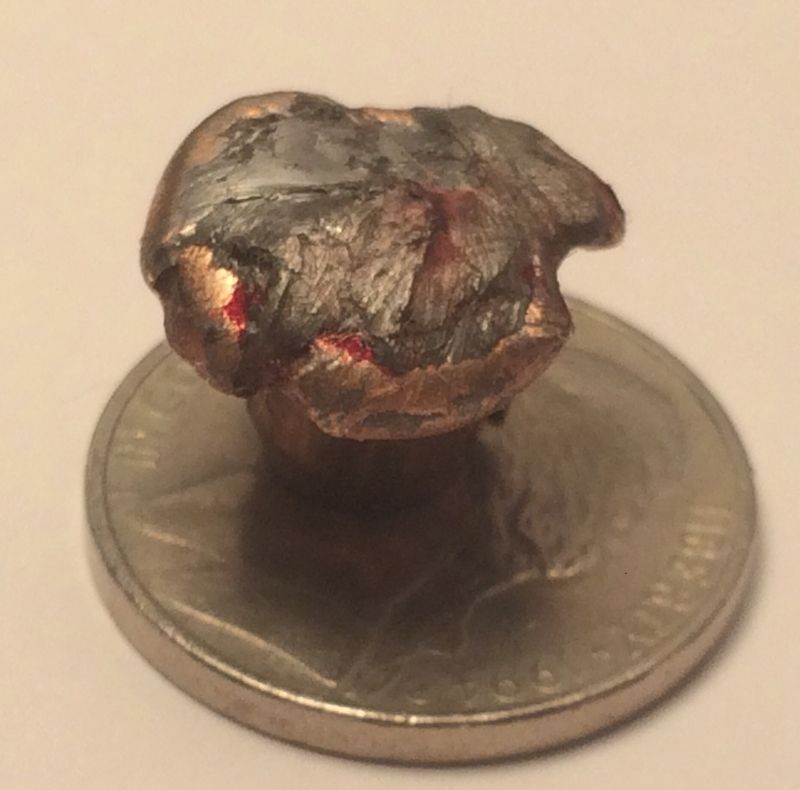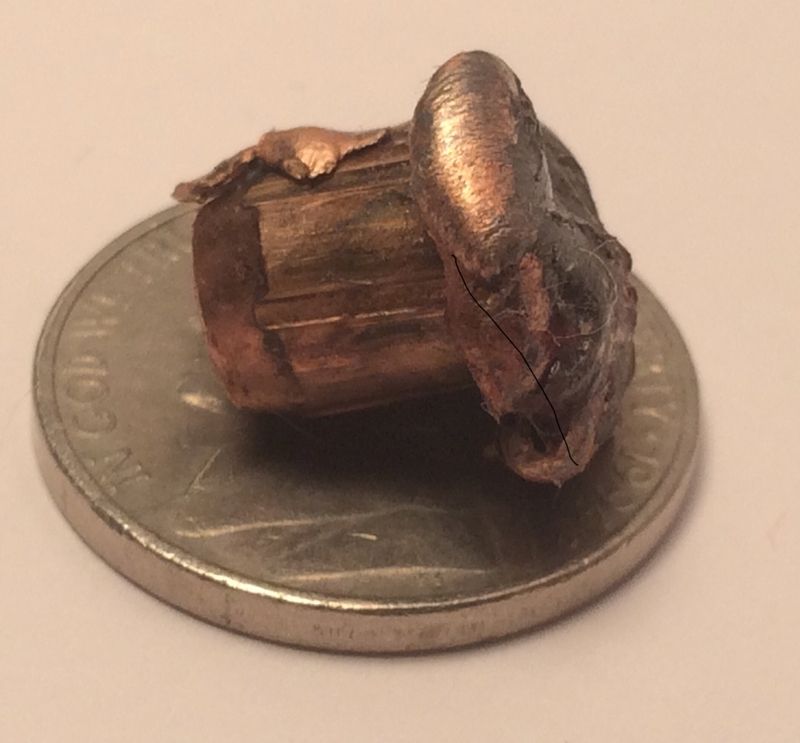 For a few months now, my 20" heavy-barreled .308 WCF has been unscoped, and while I don't shoot it much anymore, it was always nice to know it was available if needed. So I began watching for an appropriate scope for it and found one just before Christmas. It was a Bausch & Lomb Elite 3000 3-9x40, and the shipped price of $120 was too good to pass up.
I got it sighted in yesterday, put my shooting light atop it and was going to give it a shot at hogs if they decided to show themselves. On my first try, nothing was moving, so I took the opportunity to fine-tune the light and set the scope to 8x as it seemed I got the best combination of detail and target recognition at this magnification. Later on, I tried again and again saw no hogs, but I did pick up a single eye in the huisaches. It seemed to be a coon milling about, but I wanted to get a good look and began lip-squeaking as loud as I could to see if I could generate a response. It seemed to have no interest in my calling, but about 30 seconds later I picked up a set of eyes well behind this creature, and it was moving my way.
The gait and way the eyes reflected the light told me it was a bobcat. The eyes stopped in a grassy patch around 200 yards, but I didn't have a clear shot and also didn't have a feel for the size of the animal just yet since that was just a bit far for my scope/light combo. I did not want to take one of this year's young but was hoping for the mature male that we'd seen before.
A bit more temptation from lip-squeaking got the cat on the move again, this time going parallel to me for about 50 yards until he stopped almost in the center of the clearing I use for my target range. After hesitating a few seconds, he was on the move again and stopped at what later proved to be just over 150 yards. At this point, I knew this was a mature cat, but I also knew my shot opportunities would be restricted if I did not want to damage the pelt. The 150 grain Ballistic Tip, while loaded quite mildly, was nonetheless capable of a large exit if not properly placed.
The cat was now facing me and doing the typical raising-lowering of the head in an attempt to get a better look at the free meal ahead. In a few seconds, however, his head appeared even with the body, and I knew this was my chance for a shot. I had the rifle rested on a large shooting bag, and when I touched off a round, I was pretty certain I heard a bit of a "smack" sound -- the typical sound of bullet hitting bone on a smaller animal. Sure enough, the bullet caught the kitty a quarter-inch from the eye, tore through the bottom edges of the spinal column in the neck and ranged back through the vitals before stopping between the last rib and hip. The bullet was the classic mushroom, weighed 100.8 grains and was actually visible right away as there was a definite bump beneath the cats prime fur. The only actual damage to the pelt was collateral and caused by the roof of the mouth collapsing under impact and sending bone fragments and teeth into the lower jaw. While a bit messy and bloody, the damage to the pelt under the bottom jaw was absolutely minimal.


Bobby
Μολὼν λαβέ
The most important thing in life is not what we do but how and why we do it. - Nana Mouskouri