Hello everyone I'm new here but not to custom guns and competitive shooting. Most of my time has been spent over on accurate shooter. I acquired this a couple months back and I've been tinkering with loads and finding I guess the way it shoots what it doesn't like as everything I've put thru it has shown remarkable results.
The gun is chambere in a 6 BR with zero FB and the barrel is a Shilen 1/13"
Here is a photos of the gun and the very first group shot out of it.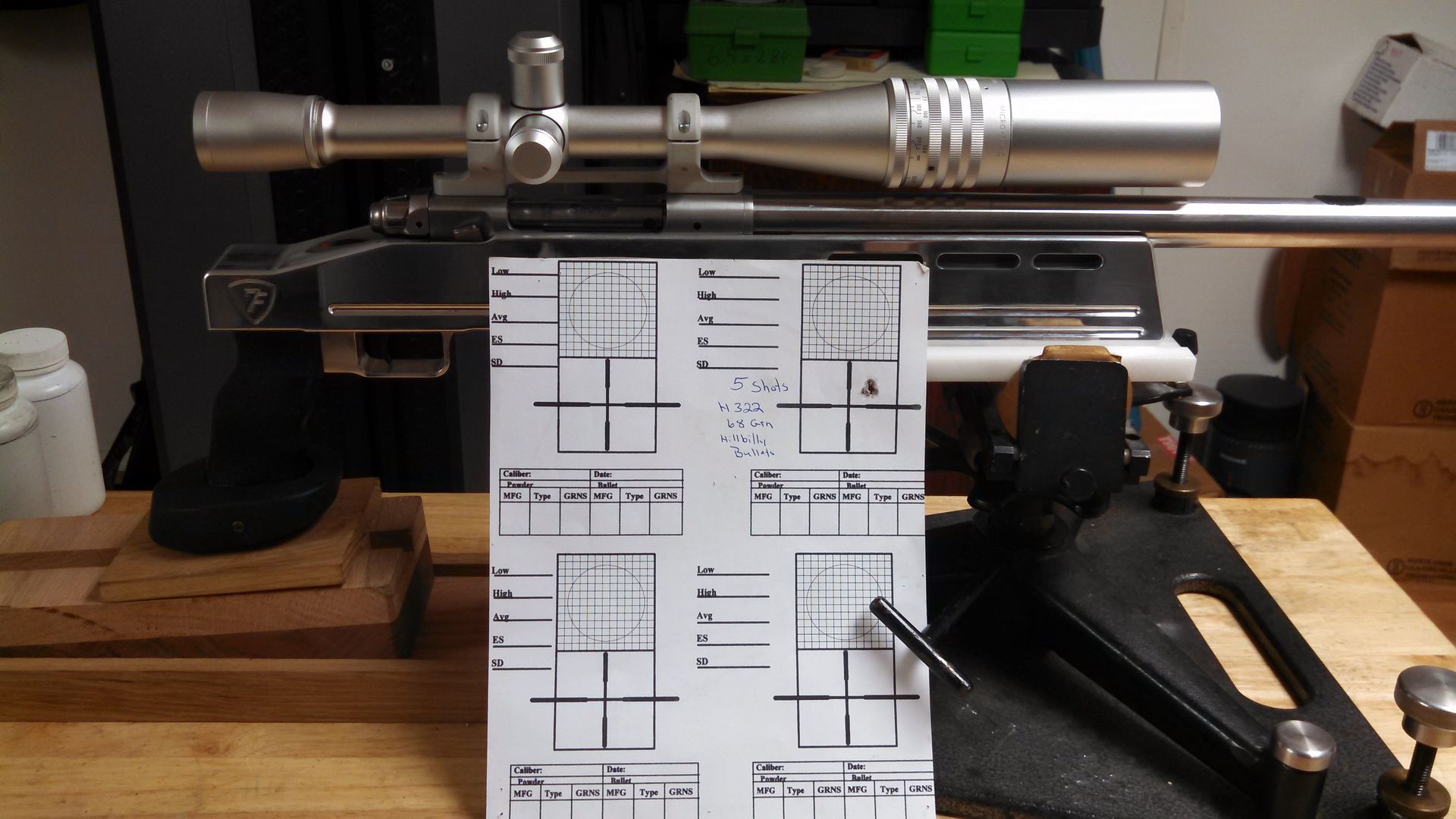 Next is some test groups with H322 I'm unsure of charge as they were thrown charges from my harrells.
Here are some test groups using LT32
Groups testing both H322 and LT32 seeing which is most consistent.
Here's a test today with 8208 bottom right target is four shots the rest are three shots. The one with arrow pointing at hole was a pulled shot by me I loaded a fourth round and fired it into the same hole as the rest of the group.
I hope you guys enjoy this is my first time at shooting pistols.
James