December 14, 2019, 05:25 PM
KYODE
Pregis corporations best workers
......but rusty could not make it. Maybe he is a slacker
Some of us "workers" had a fun shoot recently.
Would show xp100 35rem recoil with factory 200gr leverevolution but i cant add video to the host site.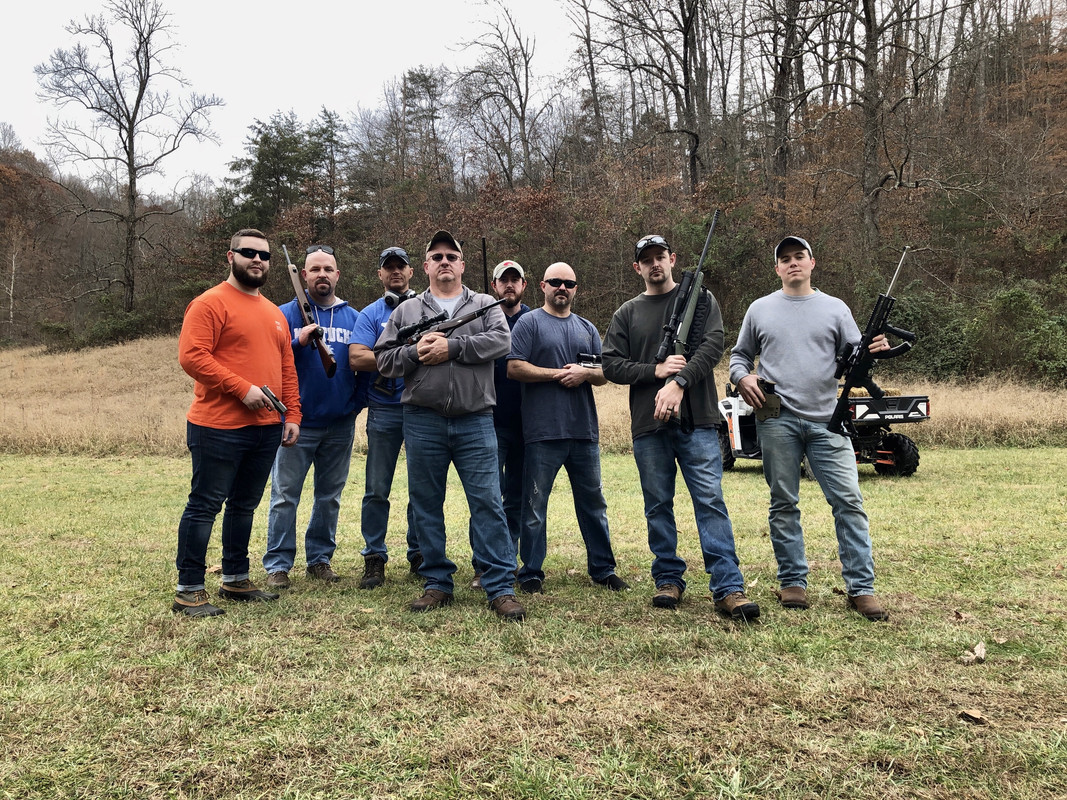 December 15, 2019, 01:56 AM
junebug
CORNBREAD MAFIA?
December 15, 2019, 08:25 AM
Olrustyencore
Ole slacker Rusty worked 16 hours at pregis night before. Had to work evening next day. Gotta sleep sometime. Come to think of it.... you guys coulda waited on me......
Look at that pic and tell me the anti gun nuts are gonna take our guns. That group right there is meaner n snakes.
COME AND TAKE IT
This message has been edited. Last edited by: Olrustyencore,
December 15, 2019, 10:24 PM
skydivinghunter
quote:

Originally posted by junebug:

CORNBREAD MAFIA?
I can't stop laughing