The little 6.5x55 AI XP is starting to be one of my favorites. I took advantage of some down time yesterday and took some test loads with me to the range. I'm awaiting some 140 Amax for her and having a fairly ample supply of the 120's, decided to see how they'd fair on some earnest loads on formed brass.
My powder for these loads has been my go-to in my .243 Winchester Match. Seeing how well the Alliant Reloder 22 performed in the sub-rifle length tube, I opted to run it in the 6.5x55 AI. I know the 4350 and 4831 powders shine in the 6.5x284's, but I wanted to see if the Reloder 22 would perform in the 14" Lilja. I was not disappointed!
Erring on the side of caution and to get a feel for the wildcat, I loaded these conservatively laddering the loads up in .5gr increments. Brass was 1x fired Lapua and and I sized the loads to only run the neck and left the shoulder untouched. Knowing the Amax's tend to favor a bit of jump, I set all the loads at .0015 off the lands. My experience with them has been they favor from .0010-.0020 jump so I split the difference.
I wasn't worried about velocity at this point, but wanted to see an honest representation of what she was truly capable of. Mind you, these loads are nowhere near max, but load data is all over the place on the 6.5x55 AI and again, I erred on the side of caution. This cartridge is close to the 6.5x284 on capacity and my loads can go considerably hotter after seeing the results. My measured case capacity in H2o was 62.6gr on the formed Lapua case.
Below are some pics of what she did...
Gratuitous pic of her at the range....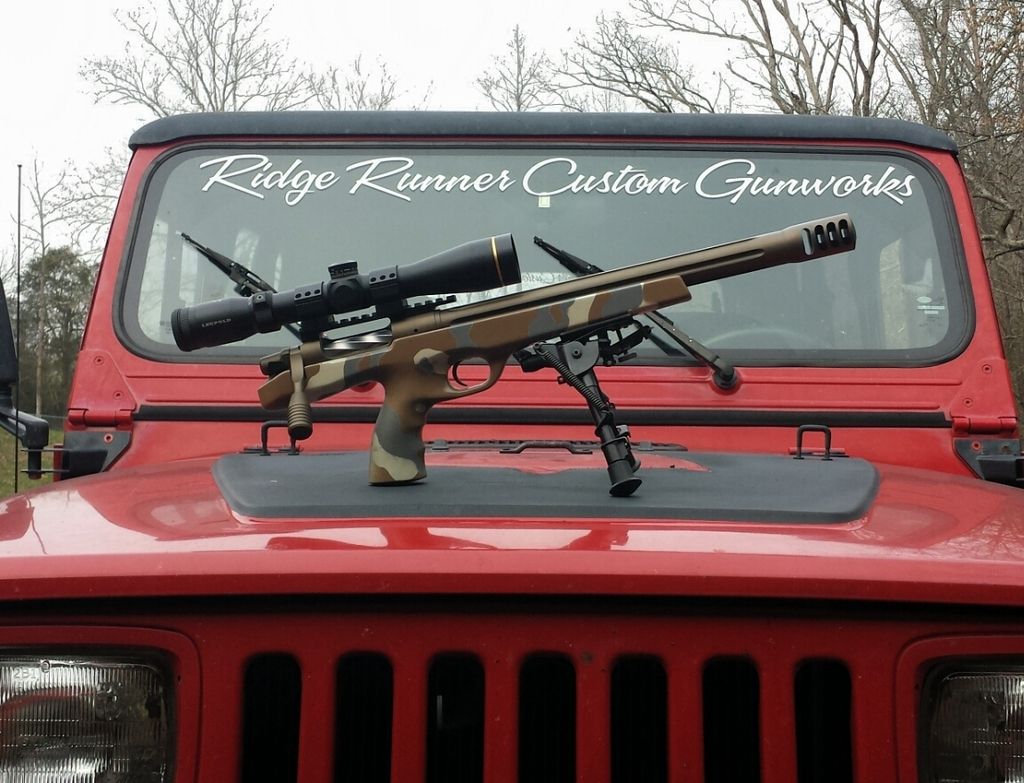 Here was our first three groups we fired, the lowest charge weight was out of the node. But, as we ladder up, we saw GOOD things happening!
Here's our next three strings. You can see the group size shrink until we come out of the node again......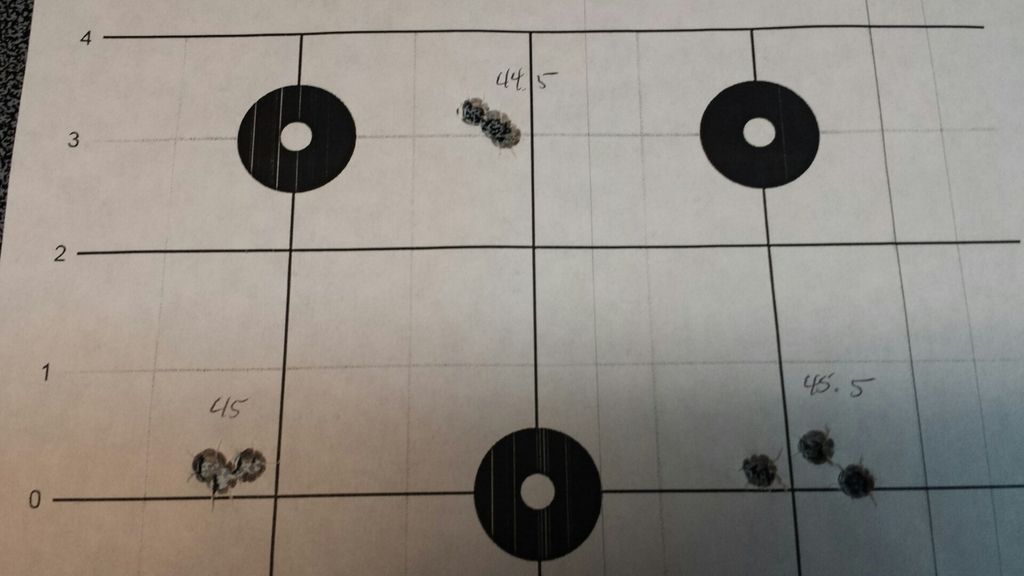 Our last three shots, we have hit another node as is obvious.......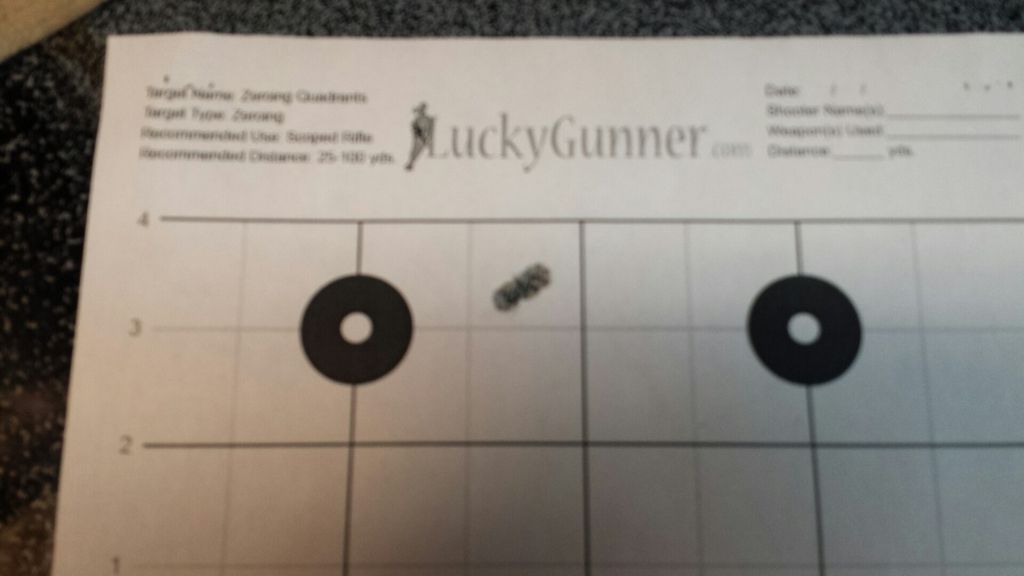 As I stated above, I wasn't too concerned on velocity at this point. I was getting a feel for case capacity and watching for any signs of pressure. My next trip will be starting at .5gr over the highest charge (last group photo) and laddering up from there. I have researched liad data until I'm bug-eyed and can safely say she'll go a good sum hotter than what I'm running safely.
I was thunder-bent on running the 140's but seeing the 120's bughole has been an eye opener fo' sho'! I see good things to come on this little rig my friends!!
This message has been edited. Last edited by: Da-Law-Dawg,