One of our member here contacted me a while back wanting and unique cartridge to run in an XP. Something larger and in the .338 family for elk, hogs and exotics. After discussing our options, I suggested the .338 Ruger Compact Magnum. Being designed to run against the .338 Win Mag, but in a shorter barrel, I figured she'd be an ideal thumper in an XP platform.
We started by going thru the action, squared everything up, added a PTG bolt release and fitted a new bolt from PTG. The bolt was their spiral fluted bolt, mag boltface with the M16 extractor. Lastly, we opened up our mount screws to 8-40.
Once we got the action lined out, we started with a #3B Bartlien contour barrel. We cropped her back to 17", crowned her and threaded her for a Holland brake. I suggested the Holland as I knew she'd be a handful.......
Next, we threaded and chambered her. After all the machine work was completed, she got a coated of Burnt Bronze Cerakote. We gave the bolt flutes a contrast in Graphite Black Cerakote, along with the bolt handle.
Lastly, we used one of Norm's stocks from Royal Arms. Once fitted, we made pillars and bedded her. Lastly, she got a high gloss finish.
Below are pics of the build.......
Action after machine work was completed.......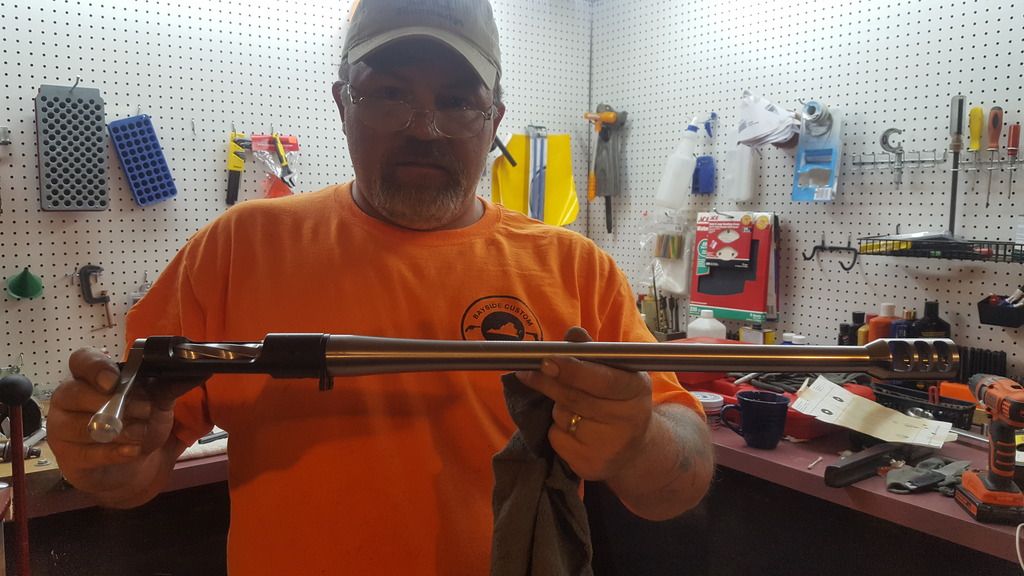 Stock and one of our pillars......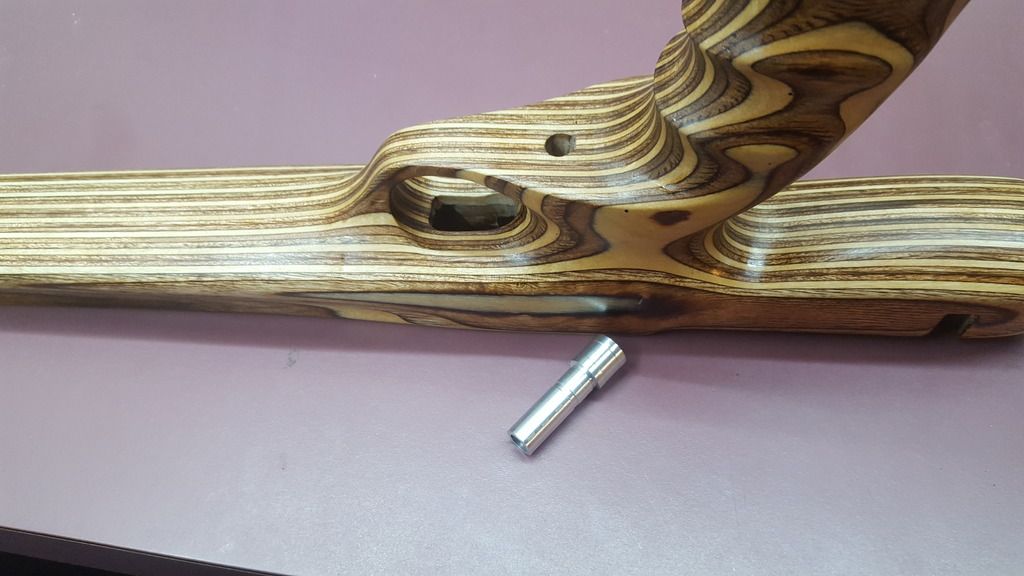 Good look at the action and bolt after coating......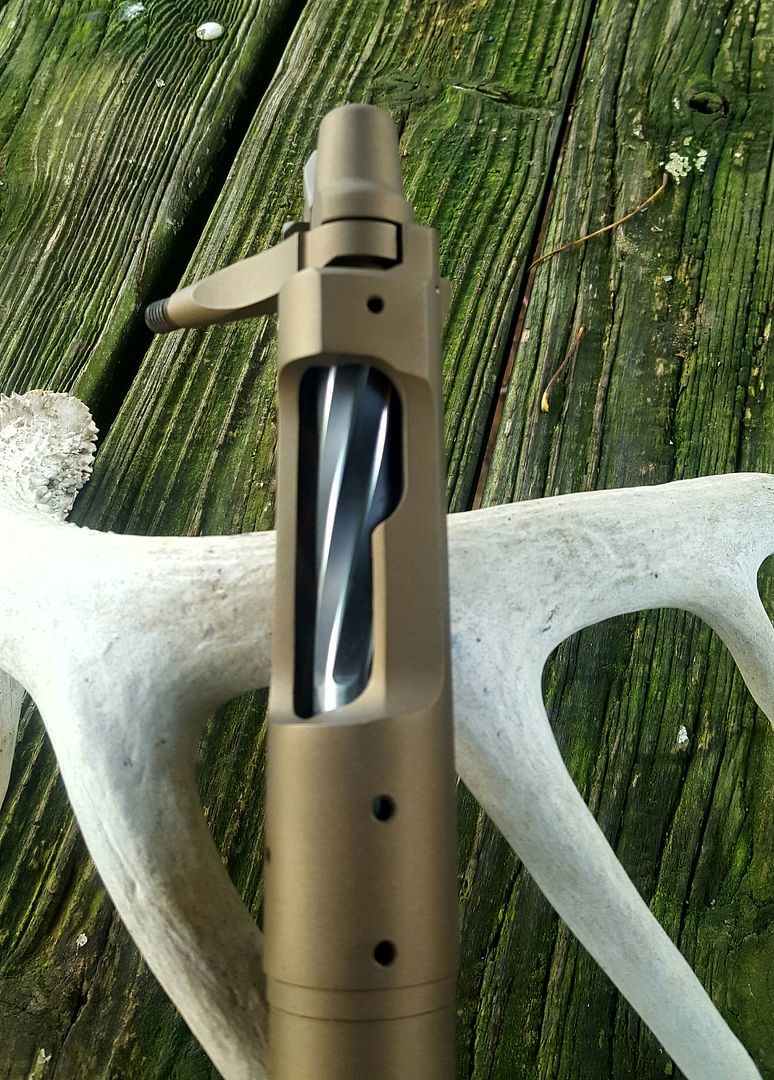 Shop log and caliber engraving.......
The finished rig.......
Here she is as we rigged her for shooting. Rigged with a Vortex Viper PST FFP 2x10 in Vortex rings and Harris bipod. Weight, as pictured was 8 pounds on the nose.......
Next, we loaded up Hornady brass with the 180gr Nosler AB for testing. Seems like the hotter you ran her, the better the numbers got. Our hightest laod shot was just shy of max data and netted 2678fps with an ES of 10 and an SD of 5. Not bad and the accuracy was there. She wasn't quite as bad to shott as I thought either. The big Holland tamed her down.......
Here's our best group of the day........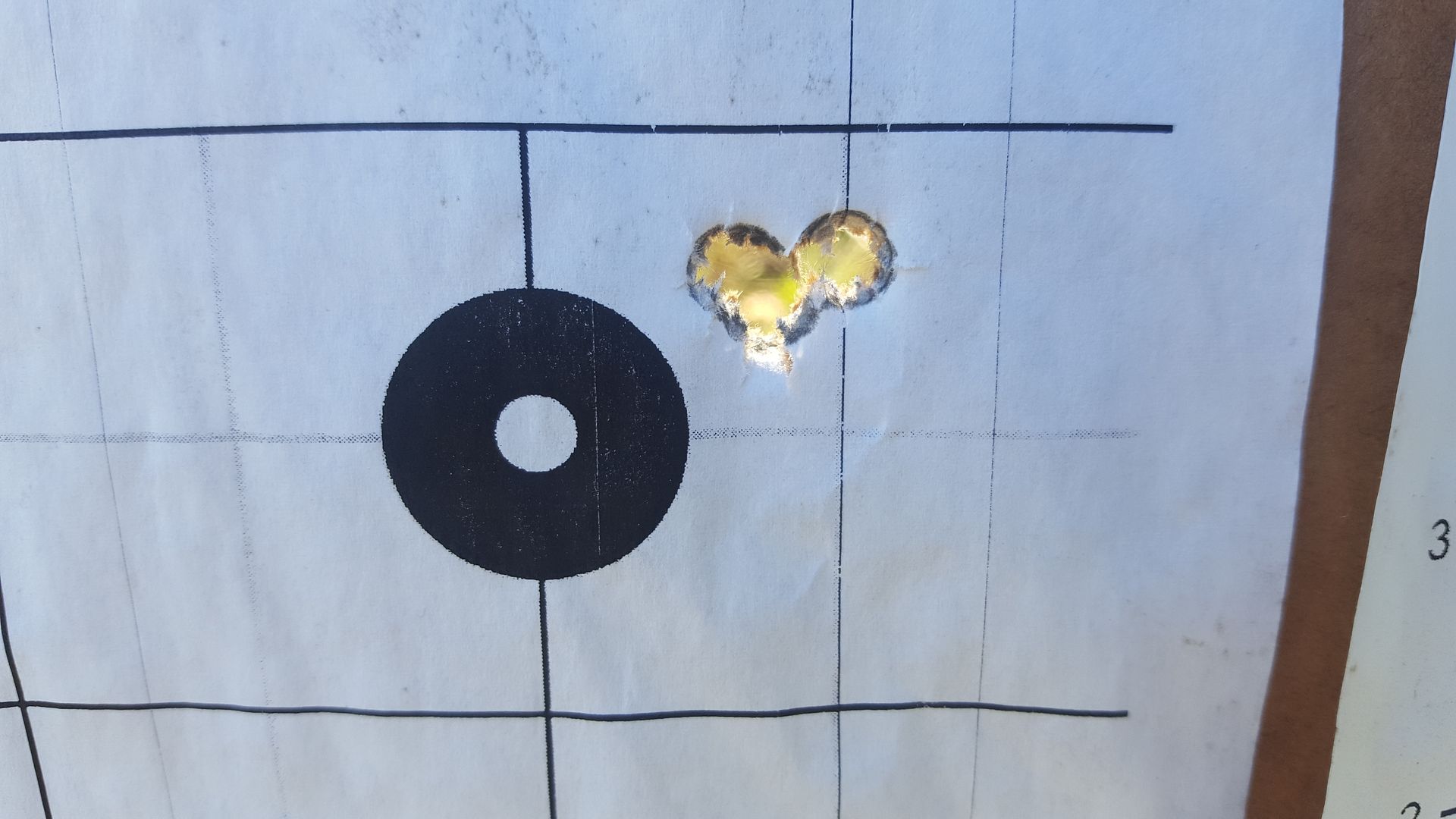 As well, we got some video for you guys as well. Not too bad for a boomer.......
http://vid157.photobucket.com/...0rcm_zpsbgiugrhc.mp4
We ran the laods seated at a generic ten thousandths off the lands. A bit of tinkering and I see good things to come.......