Hornady's new ELD-X 6.5 offering, general first impressions.......
The long awaited ELD-X line of bullets are finally getting into circulation. I was fortunate enough to obtain 200 of the 143gr ELD-X 6.5 bullets after Precision Reloading got them in stock.
Hornady claims that the new polymer tip is more consistent bullet to bullet. Combining it with their AMP jacket and Secant ogive design is touted to be a match grade, expanding hunting bullet with great downrange performance.
I tore into a box and decided to see exactly how consistent these guys were. Setting out with calipers, I measured ten bullets from base to tip. The mean average came out to a length of 1.4418", across the ten bullets, there was no more than .002" difference from the shortest measured to the longest. My COAL with these loaded were extremely consistent loading on fireformed Lapua brass.
Next, I weighed the same 10 bullets on the RCBS Chargemaster. The lightest weighed in at 142.8 and the heaviest at 143.1gr.
I loaded up some of these for load work up and headed to the range. We ran them 10 thousandths off the lands for control purposes to see if they were similar to the Amax and favor a jump. I was running Reloder 22 with these as it had shown great performance with the 120 Amax loads.
The ELD-X'S held true to the AMP jacket, secant ogive design and shoot well jumping a bit. Again, like the earlier 120 Amax loads, she shot well across the board.
My top end loads were hovering in the mid 2500's for velocity, with room to go up. 2600+ fps is doable and we'll load them up stiffer and see how she does. The ELD-X bullets and Reloder 22 combo was giving great accuracy and great ES and SD's to boot.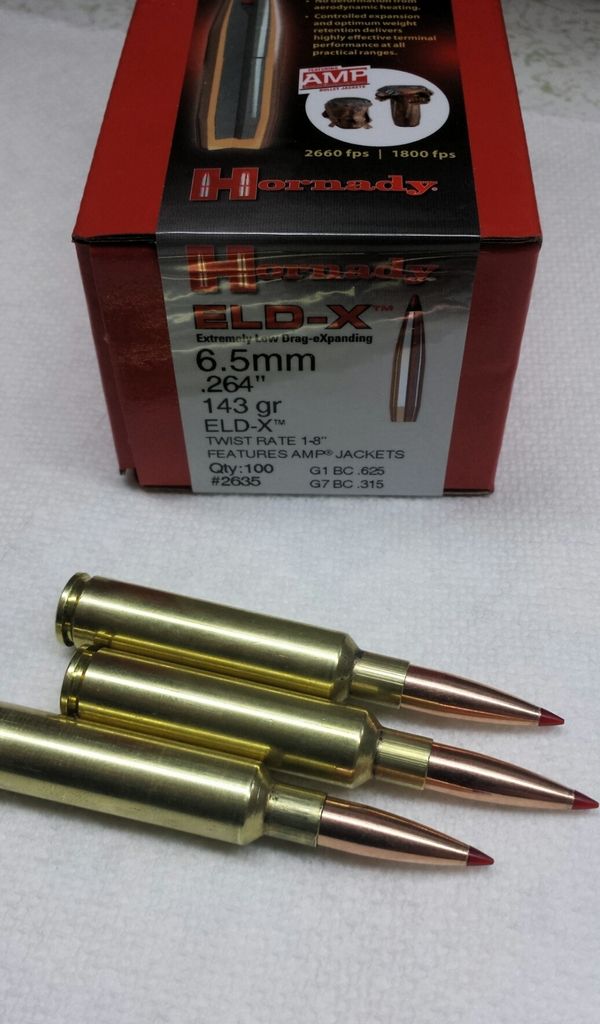 Here's our loads on the upper end.....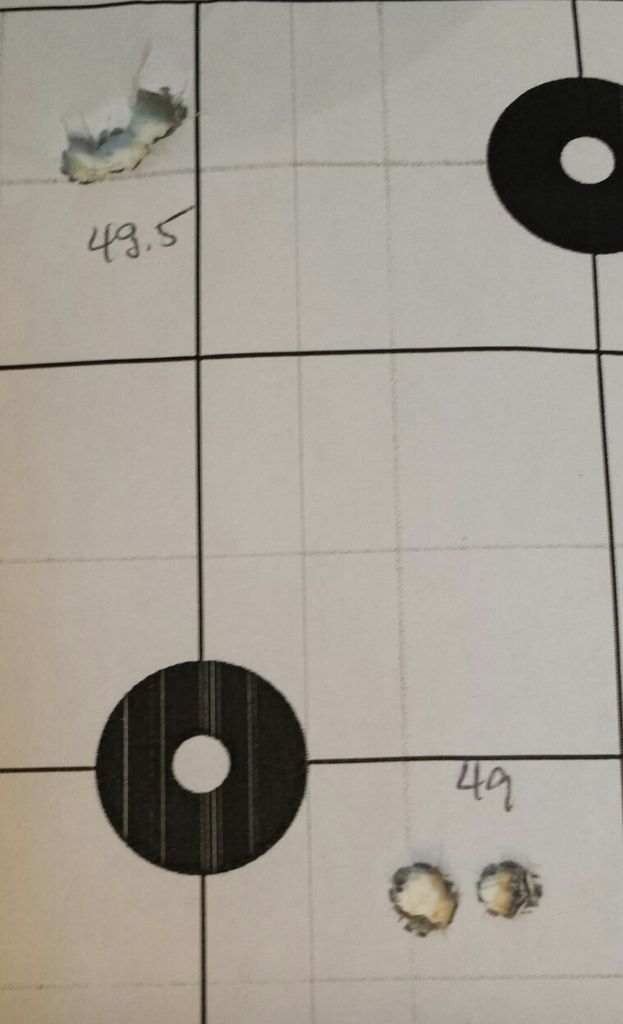 Our top end load, averaged just over 2550......
Add the velocities we're seeing, coupled with an advertised G1 BC of .625, these oughta be bad medicine. We'll see how the next batch of loads run out when we ramp them up here in the near future. I'll tinker with seating depth after we see what our next batch of loads do. With muzzle velocity probably hitting 2600fps plus out of the 14" Lilja, she's gonna give the 6.5x284 a run for it's money.