Ok Gents,
Since it's 25 below zero here this morning, yep that's -25, seems like a good day bond with the PC.
First post here, been lurking/reading for a while, enjoying every minute of it. Not new to XP's, have a handful in various calibers. Also, some pretty cool (IMHO) Contender set up's, in mostly obsolete cartridges.
Have the urge lately to build a couple XP's to specific ends. Picked up one, and have been watching for an XP beater, to use for the second project, which brings us to the point.
While stalking a gun show in early December, spied what a first looked like a 700 Rem barreled action, with a fairly short barrel, that's when the forward trigger caught my attention. Flipped it over and sure enough, XP-100, nice shape, price oh so attractive....but it was HUGE ! Big, long barrel, ported, and a caliber still not quite believable - - .358 Norma Mag.
As is turned out, the seller had rifle of interest too, so a deal was struck for the pair, and I paid for what I thought was a rifle, and a barreled XP-100 action. At the last second, he says: "Wait, I've got a junky stock under the table that goes with the XP", and he hands over what seems to be a very good stock, with a junky black paint job.
Later, the XP was assembled, and it became "The Beast", and what a beast it is. Why the seller did not have it in the stock (which is bedded quite nicely), is beyond reason, would think he could have gotten twice the money had it been all together as a complete pistol.
A bolt stop alteration was done, and an integral muzzle break, the work is well executed.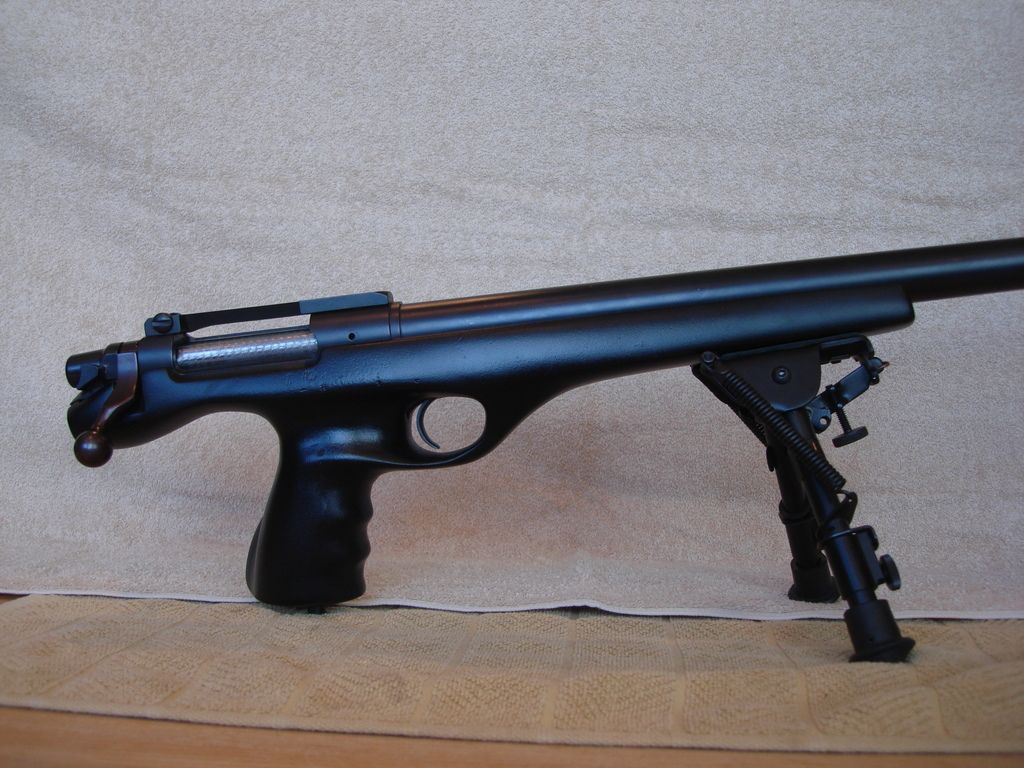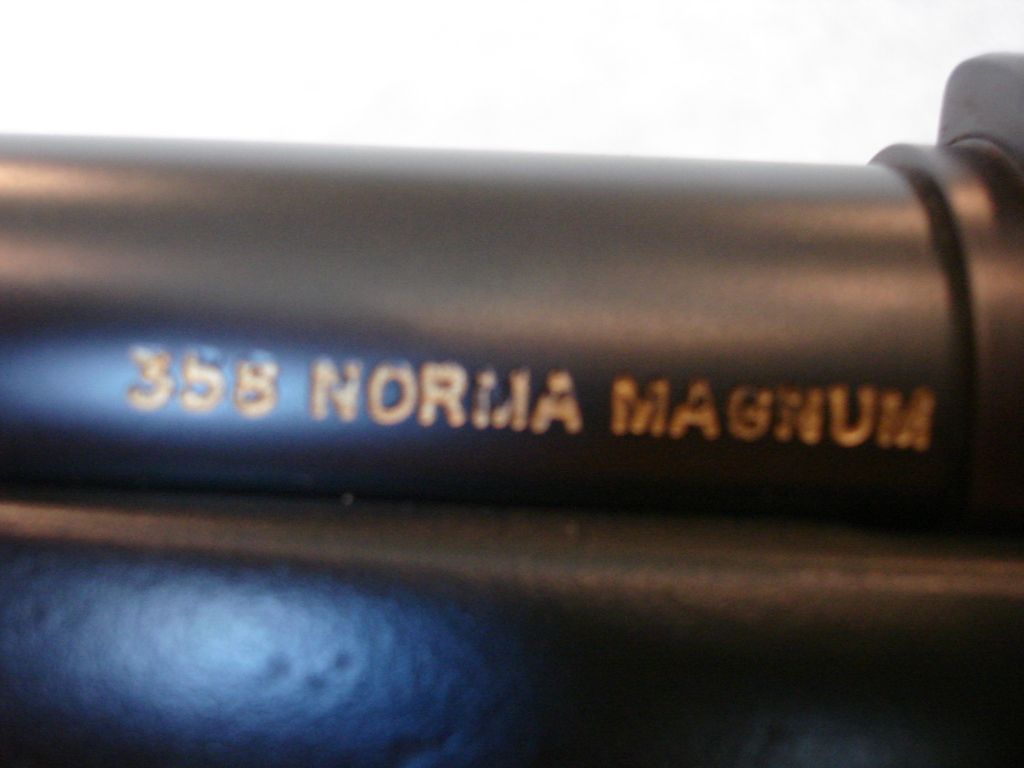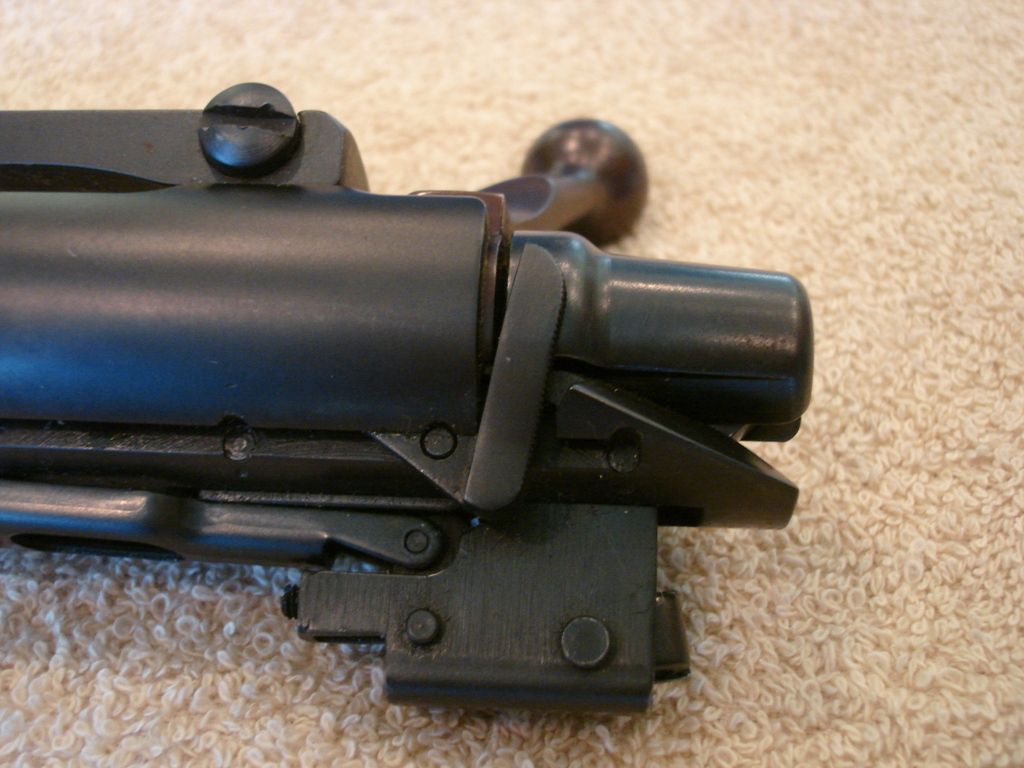 Am hoping to learn a few things from this story;
1) Hoping someone can identify the stock, and it's quality, so I can decide what alterations are feasible. Would like to trim up the grip, which seems huge, but not to the point of weakening the stock.
2) Who may have done the gunsmith work, based on some alterations, such as the bolt stop.
3) Arguments for keeping the .358 NM, instead of cannibalizing the gun for a project, or selling it and finding another "donor".
4) If anybody has an original Dogleg bolt they would part with for the next phase, have always liked the original bolts. Bolt face does not matter, unless too big, as I can do the alteration, and change the extractor to a Sako or AR style.
Am happy for all input, you guys have some serious XP's, and would love to hear your thoughts.
Johnnie


"The best way to die,....is to LIVE.