Specialty Pistols
Sako 6ppc pistol
April 13, 2016, 07:59 PM
sonofabarnes
Sako 6ppc pistol
This is unreal to see one of my fathers guns on this forum. It was sent to me through Facebook when I did a tribute posting about him. My most prize guns my father built me were a pair of these pistols in 6mmPPC and 7mmBH. I am not able to post pictures yet on here. I would search for a Barnes in Idaho on facebook.
April 13, 2016, 08:15 PM
sheehan93
That is a fine looking piece of wood, and a great story that goes with it. Congrats on a piece of history.


Marc Sheehan

Life NRA Member
April 14, 2016, 11:09 PM
sonofabarnes
Hello All Tony Barnes enthusiasts. I was just given this link by a gentleman on Facebook. Words are tough to find when I saw this forum! My name is Lynn Barnes and the son of Tony Barnes. So in short Facebook changed my life forever reading all the post about his work. I only wished that I would have found it years ago. I sure could have helped point people in the right direction. There are only three or four people in the world that know what I know and none of them are mentioned in this forum. You see the people that are named have no clue what he did. I would assume it's why it took years to find a way to make brass. I will give you a hint both my pistol and matching rifle are made from 7.62x39 brass and a bonus hint 32 grs of H322. So if you want to see the wood that was picked for his only son I can share. Facebook Lynn Barnes in Boise Idaho. Till I figure out how to post jere
April 15, 2016, 01:45 PM
OneGoodShot
Just a quick update for those interested in this thread. Ive been incontact with Toney Barnes son, Lynn and he is going to send me some pics of his guns. I invited him to add any comments he thinks we would enjoy to this post.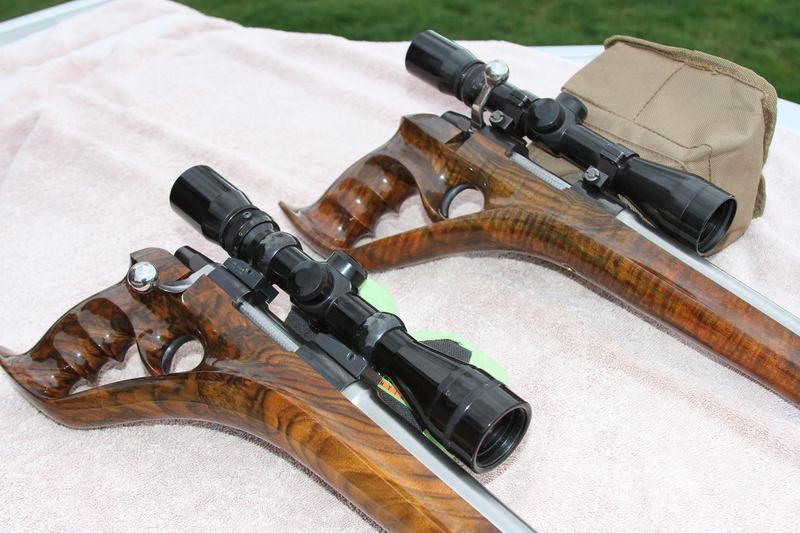 This message has been edited. Last edited by: OneGoodShot,


------------------------------
I'm Ya Huckleberry
An armed man is a Citizen, an unarmed man is a Subject.
June 02, 2017, 08:45 AM
dukhnt
Glad to see Lynn here! Here is a nice bump for 2017!
September 09, 2017, 02:52 PM
RTS SHOOTING SYSTEMS.COM
Hello All! I had to rebuild my membership to the site so I am sorry that I have not posted anything about my father Tony Barnes. As is Son I have tried to follow in his footsteps, however he was an artist that can not be duplicate. I hope that I can post some pictures of my pistols for you all to see.
/Users/Lynn/Desktop/FullSizeRender 12.jpg
January 10, 2021, 09:42 PM
OneGoodShot
Been quite awhile since I've posted on sp. life gets crazy at times and we are living in a crazy world that makes it even more interesting to say the least. This pistol is still the crown jewel of my collection. I need to reach out to some of the gentleman who contributed to this post. It's been a few years since I've talked to some of them.


------------------------------
I'm Ya Huckleberry
An armed man is a Citizen, an unarmed man is a Subject.