Last couple of months have had me snowed under. My schedule at my "day job" has seen me working 6-9 days in a row. With that, the last month, I've been down to one day off per week. We've been short staffed and work has been piling up in the shop. After a final reprieve, I got to knock out several projects in my shop on a four day off stretch this last week.
This is the first of several projects I'll be highlighting for the good people here. We've got everything from custom Contender bbls and work, to revolver work and several XP's currently in house.
On to our latest customer build, we built a full-bore custom in 6.5-284. Here's the specs......
Trued action and bolt
Nosler/Lawton bolt stop install
Scope mount and screws opened up to 8-40
Bartlein 8 twist, finished at 17" plus the Muscle Brake
Finished in Tungsten Cerakote
Stock, customer supplied us with a Royal Arms laminate in Imperial Laminate color. The stock was a 90% inlet from the factory.
Stock work as follows, add both front and rear pillars. Next was completing the inlet, insuring the bbl was floated from the lug to the tip of the forend. We installed a bipod stud and bedded the action in Marine-Tex as with all my builds. Lastly, the stock was sanded out and shot with Hi-Gloss poly and buffed out.
Weight of the rig, minus glass, came in about 6#. Rigged with glass and bipod, she's still fairly light and won't wear you down to carry her. Below are pics of the build.......
Bolt stop install......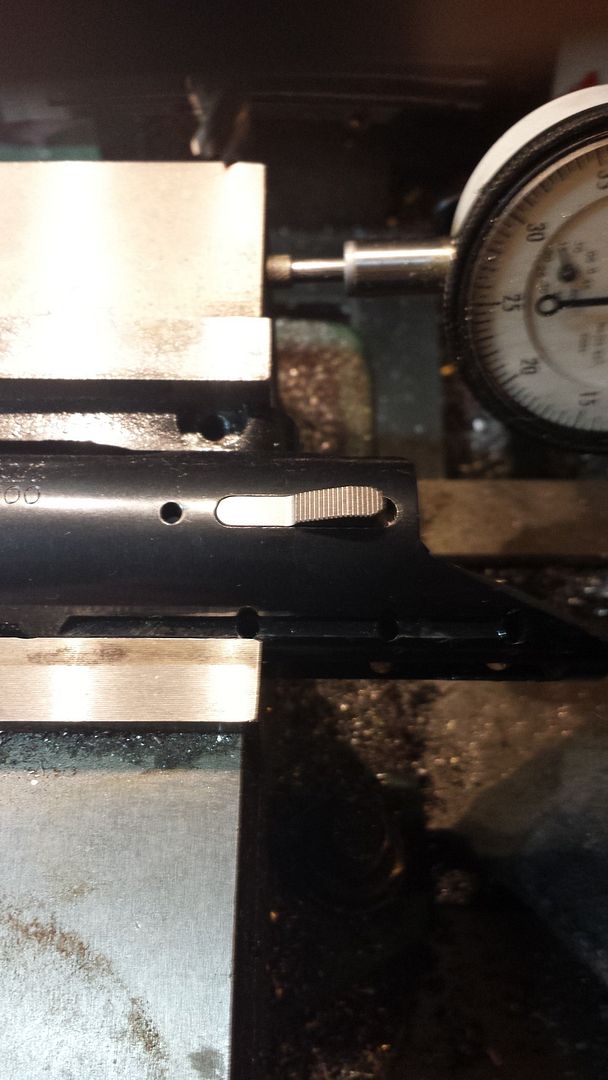 A look at the forward pillar......
After stock finish and bedding and coating........
We got her to the range for test fire, we were running 130 Berger handloads. As with all my testing, she was fired off the bipod using a rear wedge bag from the bench.
At the range......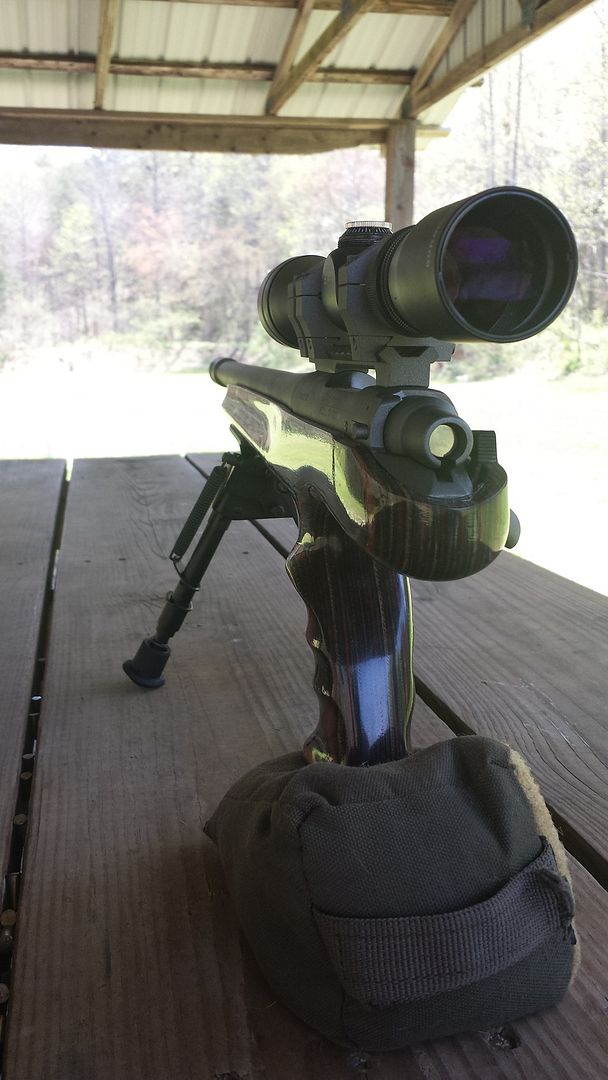 I visually boresighted the scope and fired our first round, the sighter went high and a tad right. After a quick adjustment, I fired an earnest three-shot string to check her out. My handi-work on the rig paid off in spades, we were rewarded with a ragged hole at 100 yards. Extreme spread on the group was .445" for the three shots, take the bullet diameter of .264" out and she netted an earnest .181" group, center to center. Test fire was a success and load development is D......U........N!
Needless to say, I texted the pic to the customer and he was tickled pink with the results.........
Stay tuned for further, we've got more coming up to highlight here in the near future!