Specialty Pistols
xp100 stock
February 21, 2016, 07:48 PM
ssphunter
xp100 stock
Good day
I may be in need of a new stock for the xp100 I am building. My gunsmith thought he could build up the one I won last year but now is not sure if it will work and if he has time. I am needing a very wide forend because I have a very heavy barrel going into it. Any ideas where there might be one already built???
Thanks for now
Mike
nothing like leaving things to the last minute eh LOL


------------------------------
Enjoy your family and friends today as they may not be here tomorow.
February 21, 2016, 08:13 PM
TXBRASS
Aaron on here makes a quality one from what I've been told... There is also McMillan for fiberglass or if you want it converted to a rear grip then you can go with a 7finger chassis.
CW
**********************
Get your W-GEAR shooting accessories NOW!
SP Scabbards, Rear Rest Bags, Ammo Bracelets, Front Rest Bags, & more...
Made in USA with a LIFETIME warranty!
www.codyweiser.com
- SHORT STICK BANG GANG -
February 21, 2016, 10:29 PM
Rog (Buttermilk421)
How heavy of a contour we talking here?
I have one of Aaron's stocks. My barrel is a Bartlein #4 that started life as a 29" blank.
It has a 1" neck just ahead of the 1.200" breach, then tapers to ~0.880" or so at the muzzle brake junction.
I'm pretty sure his stock will take up to a heavy varmint contour.
I'm aware of a couple XP's on here that have barrels close to, or at, 1" at the muzzle.


Regards,
Rog (Buttermilk421)



February 21, 2016, 10:55 PM
nmhunter
My mcmillans will take a 1" barrel
Nmhunter
February 21, 2016, 11:33 PM
ssphunter
I left my barrel as a bull barrel and it measures 1.25".
I called McMillans and they said they didn't make a wide forend pistol stock.
I'll try and send Aaron a message.
Mike


------------------------------
Enjoy your family and friends today as they may not be here tomorow.
February 21, 2016, 11:52 PM
Iowa Fox
Mike, This might be kind of a long shot but stocks are a tough item and seem to take the longest. If you don't mind a wood laminate this guy has fast turn around and very reasonable prices. Glenn tipped me off to him. They are $225 bedded to your action but unfinished on the outside. Semi finished is $125. I had mine back in a couple weeks after I sent him my barreled action. Russo is sky high and most of the time won't even quote a delivery time. Being on the north side of the border might make it difficult. Good luck!!
http://royalarmsgunstocks.com/Custom-Gunstocks
Jon
February 22, 2016, 08:09 AM
Gator T/C
I have done "full bull" on HS varmint stocks, Brown Precision, a Russo copy of the HS stock as well as Aaron's stock. Have not done full 1.25" on McMillan newer style stock. I have on the older McMillan style stock. These are centergrip style. The rear grip are much easier to do full bull but I prefer centergrip! Aaron's stock is my favorite. It has a longer forearm and is really rigid and stable. I have done a full length barrel bed using Devcon on the slimmer forearms and they still shoot very well NOT free floated!
Brad


------------------------------
Contender 22LR, 17MachII, 17HMR, .223(SSK), 6mm Gator, 6TCU, 6mmJDJ(Van Horn), 25x47(Coyote), 6.5 JDJ(SSK), 7x47(SSK),308 Bellm, .338 SSK Woodswalker (2),358 Bellm, 375Win, 375 JDJ(SSK), 45/70(SSK), 45/70 (VanHorn), 50-70(SSK)
Encore .243, 7mm–08, 300WM(15-1/4"), 50-90(MGM, 14"), 50–110 (MGM), .50ML(16")
XP-100 .223, .223AI, 6mm204Imp, .243AI, 6BR
XP-7 .223,.243,.300Blackout, .300RSAUM
XP-700SA .22LR, .243
XP-700LA .25/06, .270AI, .300WM,.338 Lapua, .510 Whisper
February 22, 2016, 08:42 AM
Smokin7mm
The McMillan's will do a 1.250 barrel channel. My last build I ordered a Mcmillan with a 1.250" straight Barrel channel. My barrel is 1.125 which allows it to be free floated but there is still room in the stock. My next build will have a 1.200" bull barrel and will most likely sit in another McMillan. I spoke with Aaron about getting one of his stocks (he came up for my February silhouette match) and he told me he was about a year out. He makes a nice stock at a good price if you can wait. He also said it would get pretty thin on his stock with a 1.200" barrel.
Bret


IHMSA #49266
PBRC match director
IHMSA Washington State Director
February 22, 2016, 09:49 AM
Da-Law-Dawg
The McMillan will take a 1.2" tube. My XP has a Lilja fluted bbl that measures just over 1.2", I think it's actually 1.210" just ahead of the fore end.
Aaron ' s stocks will take a similar profile. I had one of his on my .300 WSM......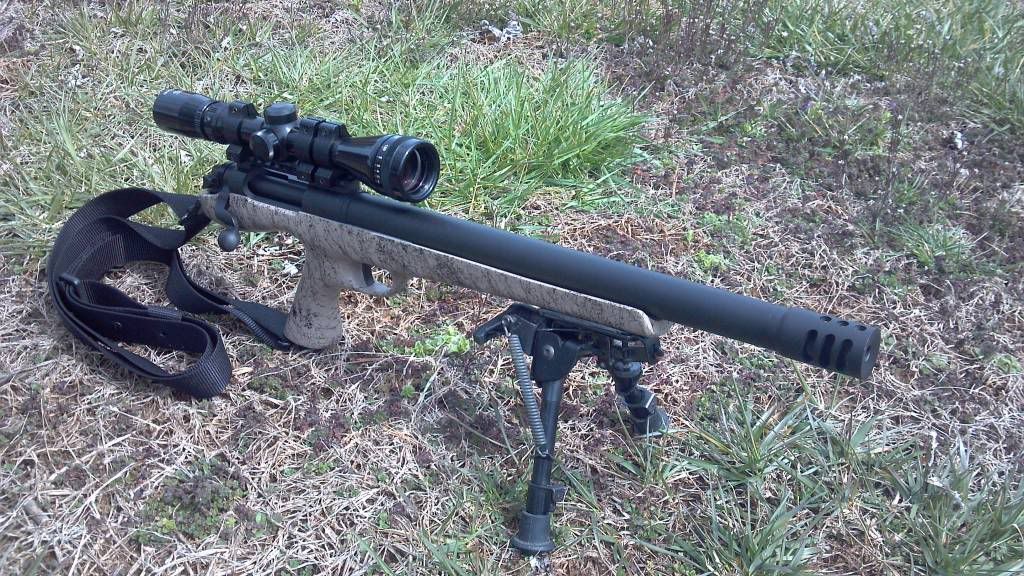 February 22, 2016, 04:50 PM
tgp
Aye Mike,
Sent you a P.M. buddy
Glenn


------------------------------
"Evil, unchecked, is the prelude to genocide. - Anonymous"
― Joel C. Rosenberg, The Auschwitz Escape