Since the Bog PSR is no longer made, I needed some type of field rest to help me out. I can't shoot prone due to a knee replacement; plus, the area I go to has some high weeds at times. I made a PSR style rest and it will attach to my Pig Saddle. This worked pretty well, but not exactly what I was looking for.
If you're hunting sage rats, prairie dogs, coyotes, etc. where you are not moving around a lot, this may work for you. I think this would also work well with break action pistols.
My recently finished rest will work with my Claw Bag as well as the pig saddle. The photo below shows my SP on the claw bag along with a squeeze bag under the grip. The squeeze bag gives a very stable support for the rear.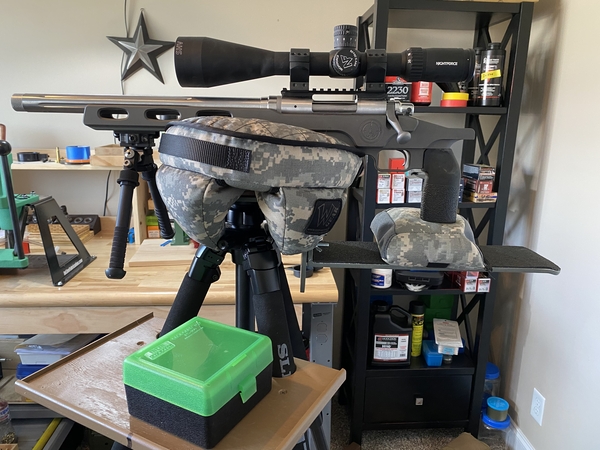 The photo below shows a round wooden disk that the Claw Bag sits on. This really helps steady the bag.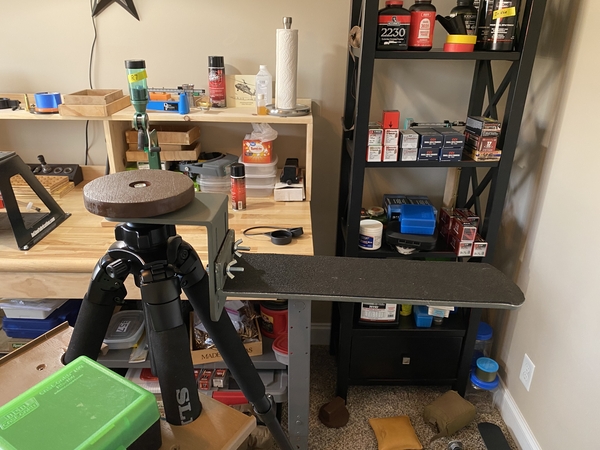 The two photos below show the adjustability of the rest. The black line on the second photo is a marker to move the seat up for use with the bag. In the seats current position, it is setup for the Pig Saddle.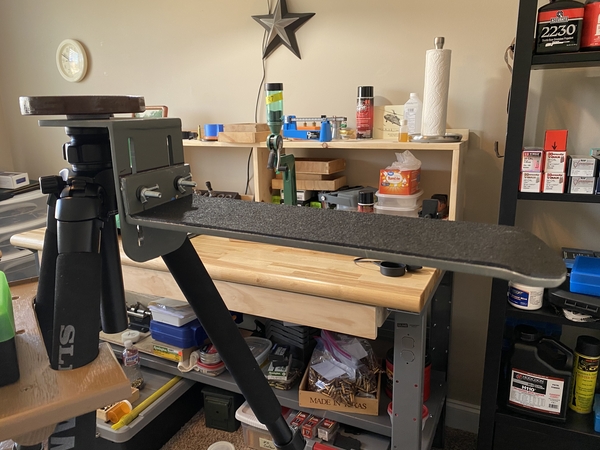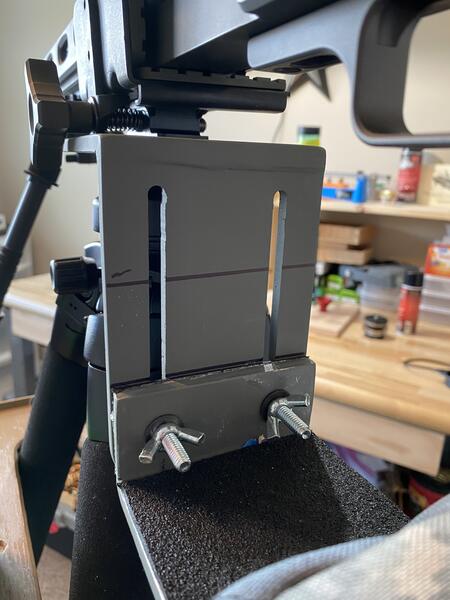 Below, with the Claw Bag removed, the Pig Saddle is installed. Adjusting the seat for the squeeze bag, it fits right under the grip.
At this point I left the seat the squeeze bag is on long. I may cut it down after giving it so heavy use. By it being long, it allows me to rest my forearm on it. So far under range firing conditions, it has been very sturdy.
The seat under the squeeze bag has a thin rubber mat. Also, I added the same mat on the plate where the wing nuts are. When the wing nuts are tightened up finger tight, the seat does not slip.
I cut the adjustable slots with my router. By using flange bolts, a washer is not needed, and the flange helps hold the seat in place.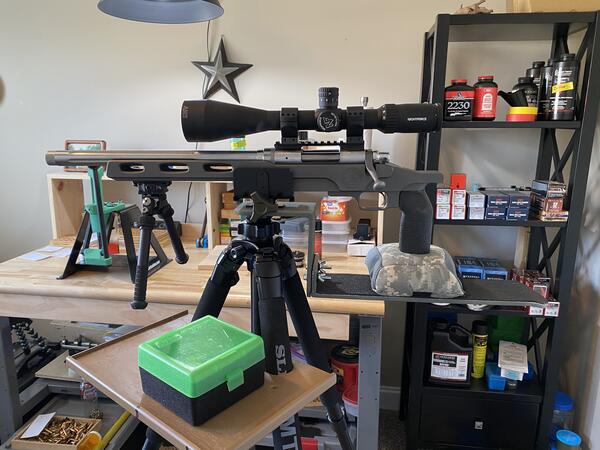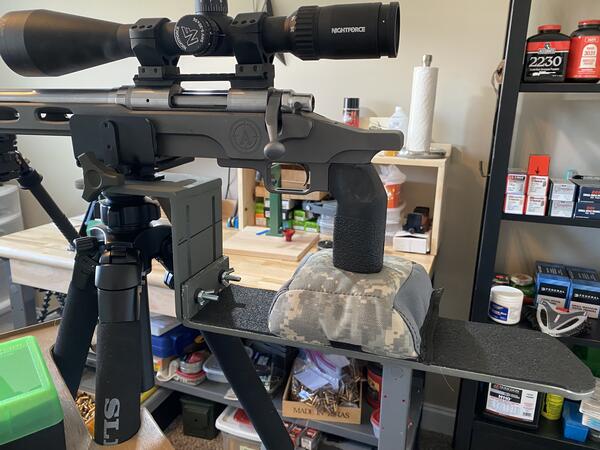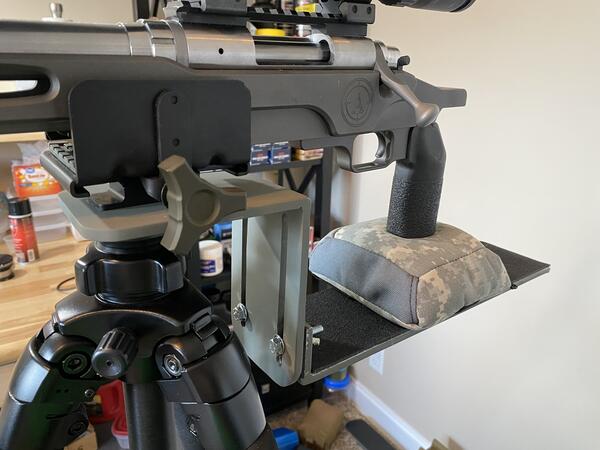 The rest is made out of ¼" aluminum plate by 3 ½" wide.
Today, I used the rest and it worked out very well. I used the Claw Bag as well as the Pig Saddle and was pleased with both.
Here are the dimensions if anyone is interested.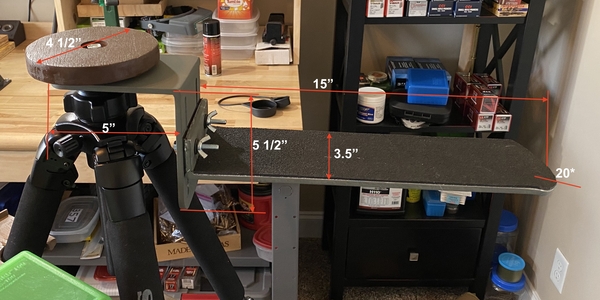 This message has been edited. Last edited by: K9TXS,