Once in a while I have opportunity to spend the whole day working on SP's. Yesterday was one of them. Got a couple of milestones done on two of my favorite shooters. (Couldn't work on them during hunting season.)
Being left handed has it's challenges. Being right eye dominant and learning to shoot rifles right handed really screwed me up. When I am hunting with an SP, I can grab the gun with either hand and steady for a shot. This means my stock should really be ambidextrous. That is what I have been working on.
First is the XP 6.5X284. Had a Fajen left hand laminated stock on it. Changed to another stock which was set up for right hand shooting. Removed the thumb rest on the left side of the stock and made grip comfortable for either hand. Wasn't much of a barrel channel either. Here is a photo of similar stock that hasn't been done yet, and the left hand Fajen I removed. Lots of wood work and fitting by hand to get the barrel channel done and action fit to the stock.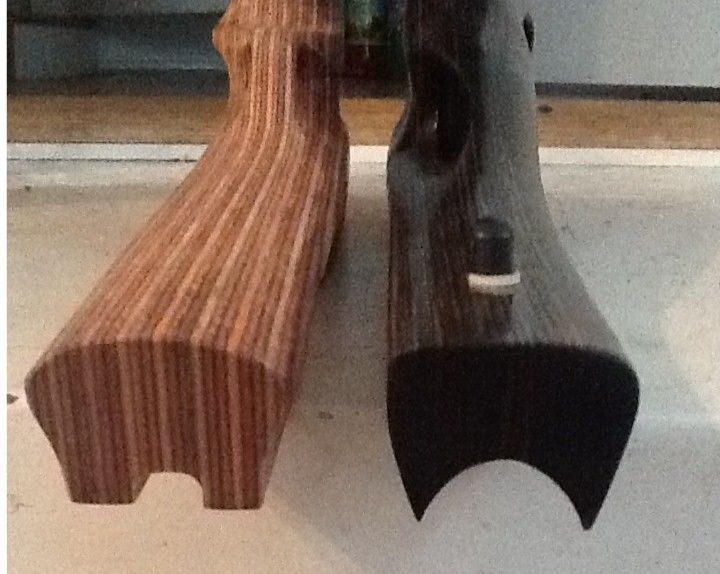 Got the fitting done, the rear t-bolt in for the rear action screw, and a forward t-bolt inletted for the swivel stud. Ready for final bedding and then finishing.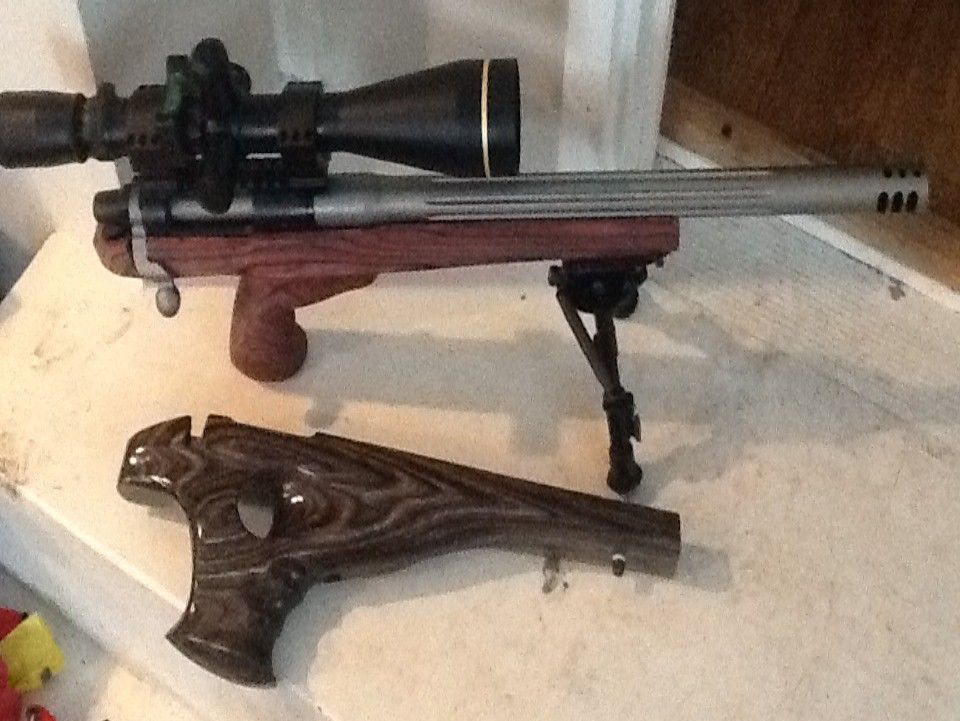 I also got to work on the 260 rear grip. The McMillan stock was for right hand shooting. I could shoot it left handed, but was uncomfortable after a few shots. Took the thumb rest off the left side of the stock and made it too ambidextrous. This took the stock right down to the soft filler. Used some Devcon to seal up the area. Will sand and smooth it down. Will use more Devcon or spotting filler to fill any voids before I refinish. It likes to hunt, so may go with matte camo type finish, not sure yet.
Anyway, lots of progress on the projects. Both are shootable, but I will spend some time to make them pretty now.....
Steve
---------------------------------
"Life is a play before an audience of one. When your play is over, will your audience stand and applaude, or stay seated and cry?"