Specialty Pistols
300 Blackout
August 10, 2020, 04:25 PM
Gator T/C
300 Blackout
Decided to "build" a few 300 blackout pistols. Using XP and Remington model 7 actions. I built one using a stainless receiver and initially put a red dot (Trijicon) on it. I love the sight but too hard to do load development with so I put a Nikon 2x7 300 Blackout scope on it. I found it very interesting that a jump to lands shoots much better in this gun. I did one test where group was a little over one inch at fifty yards and went to one hole group after seating same bullet and same powder 0.050" deeper. On this gun I put a recoil lug that will accommodate a centergrip trigger as well so I can try different looks.
Brad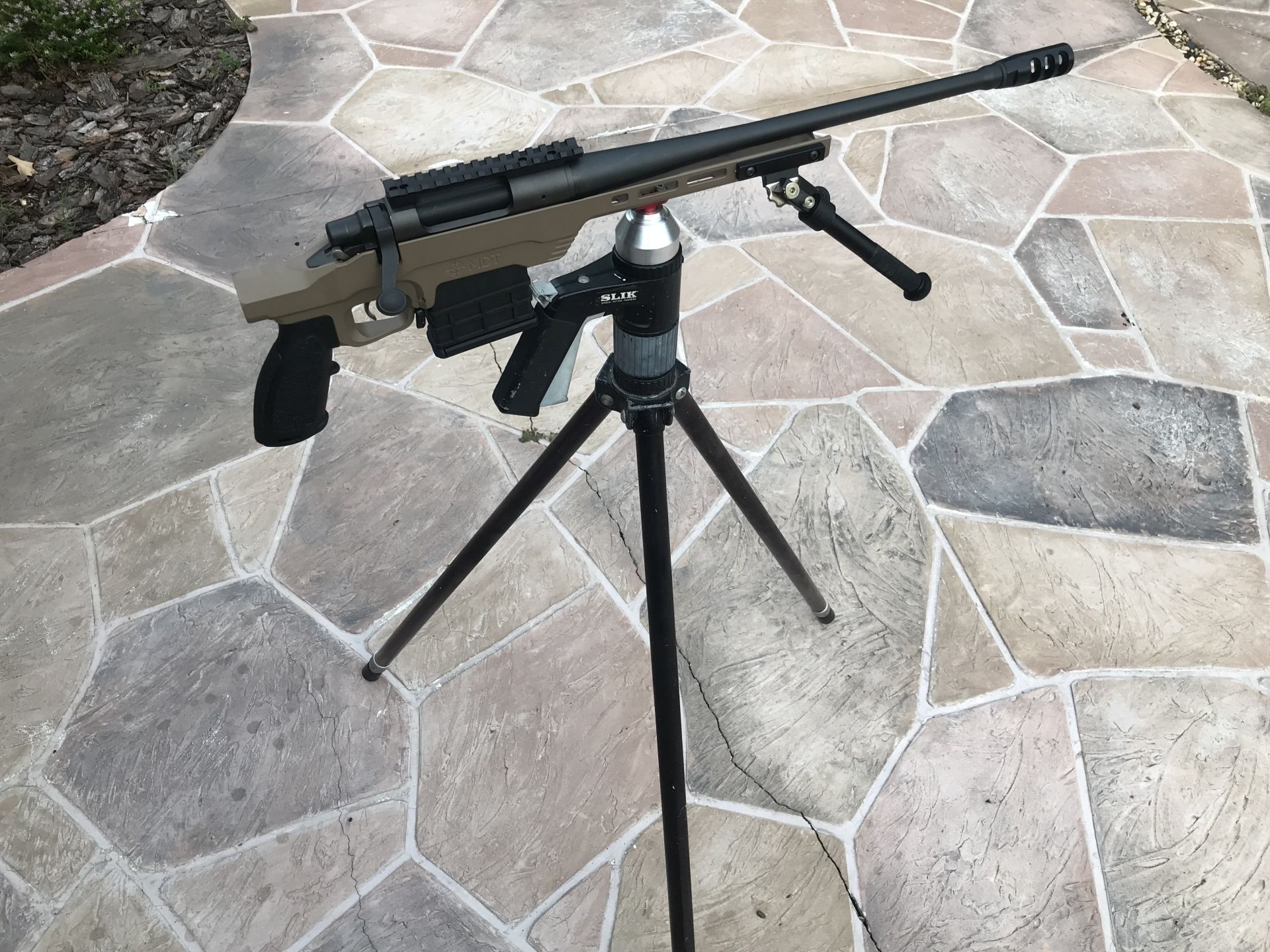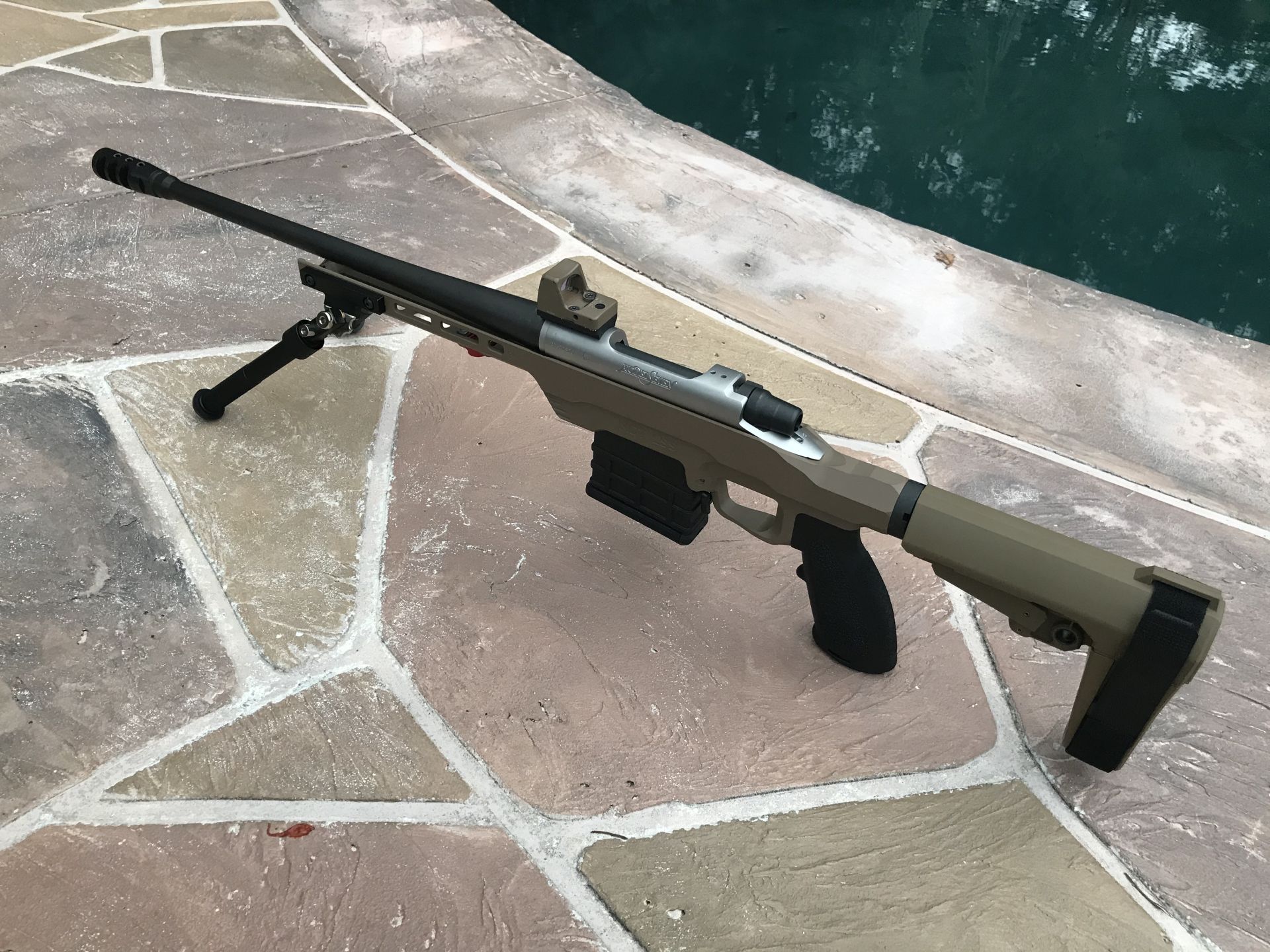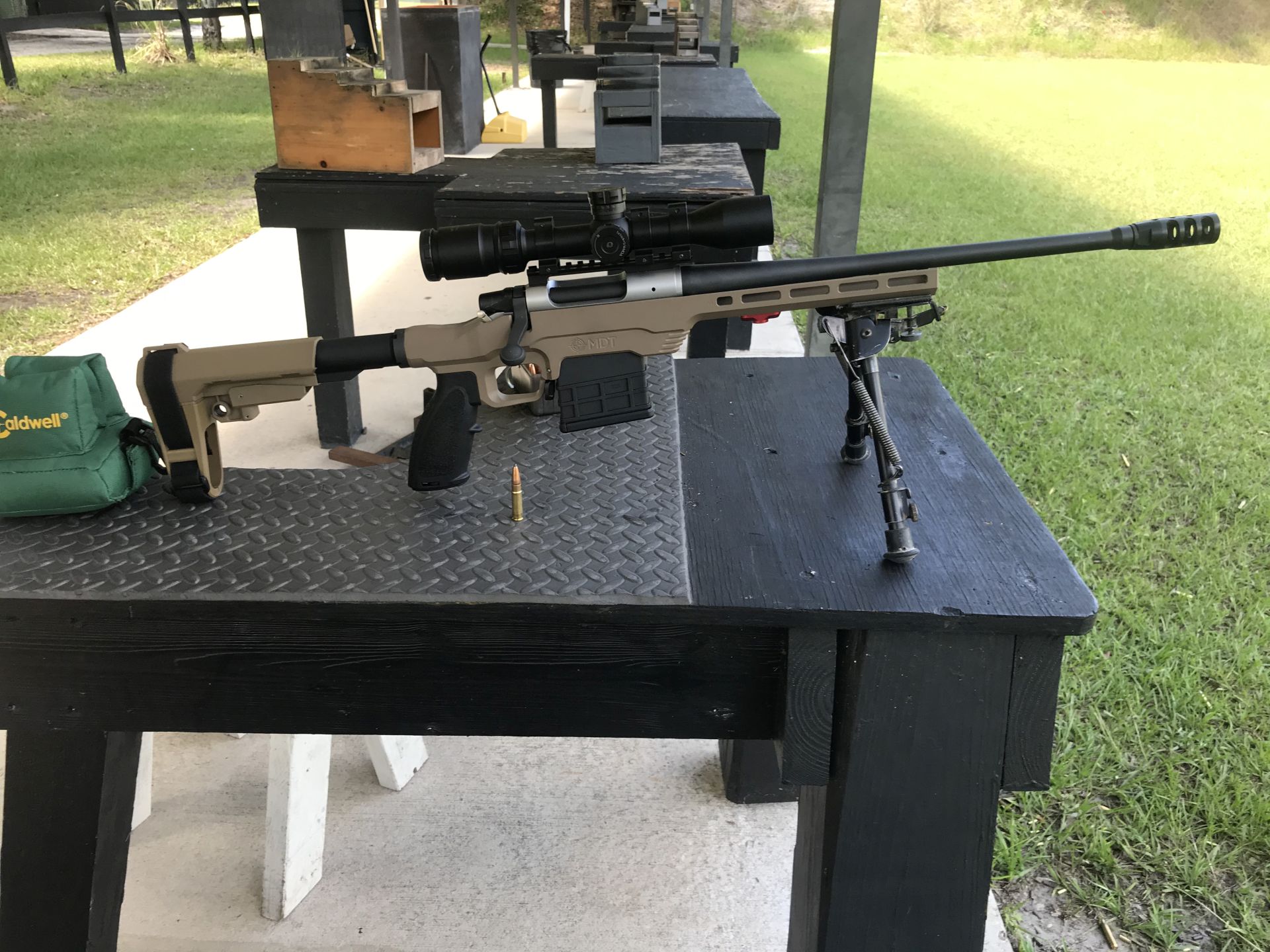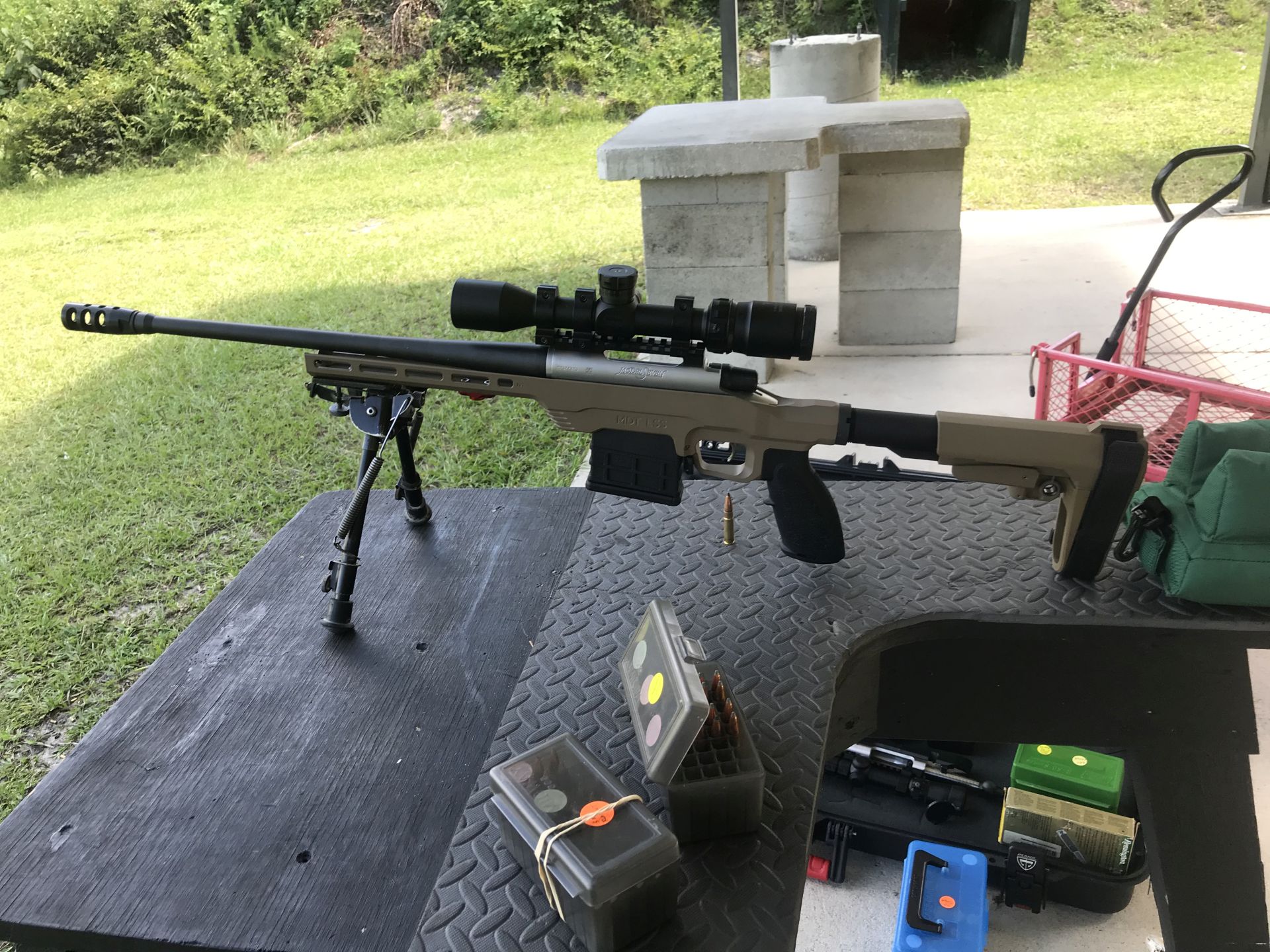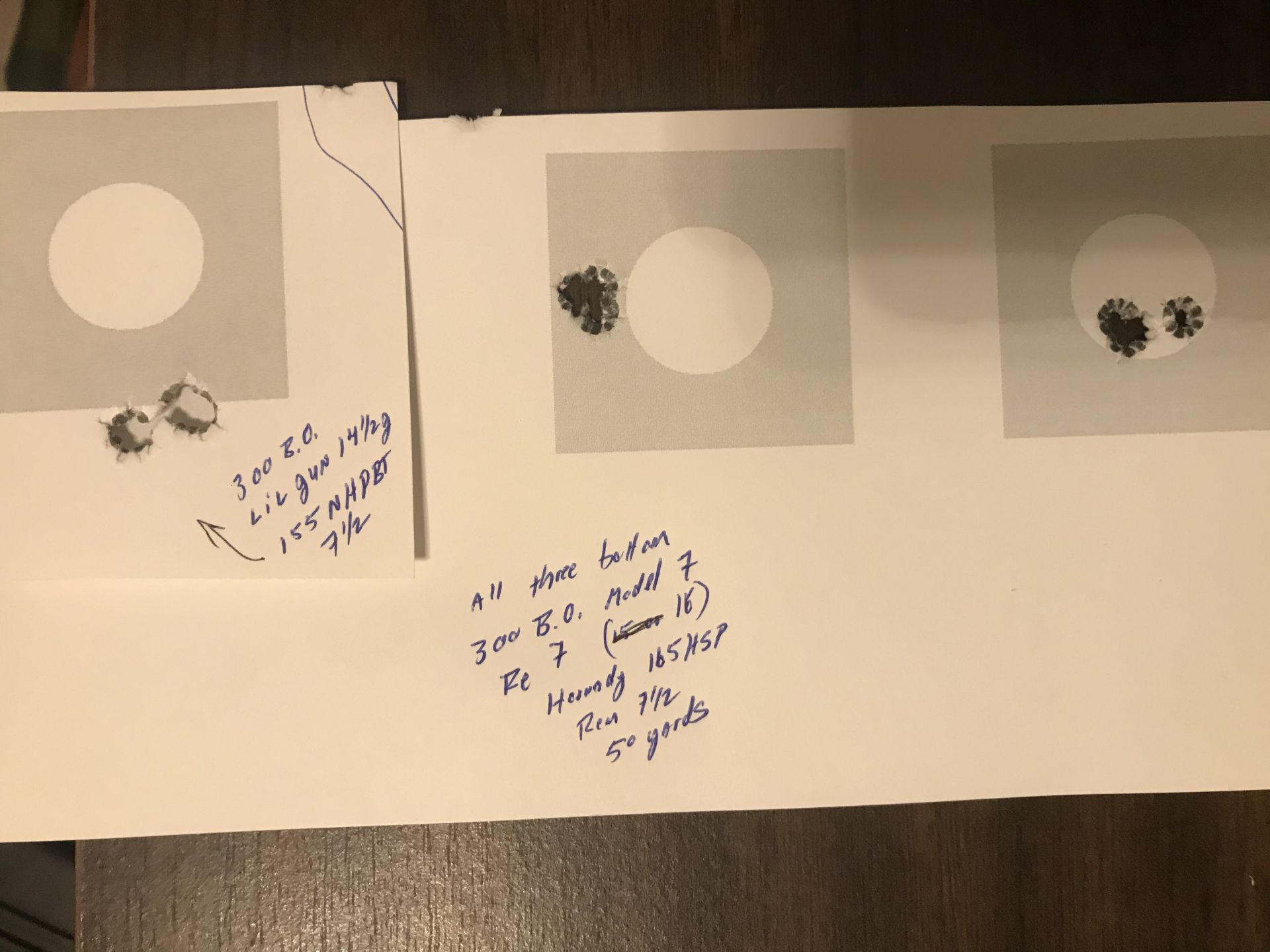 ------------------------------
Contender 22LR, 17MachII, 17HMR, .223(SSK), 6mm Gator, 6TCU, 6mmJDJ(Van Horn), 25x47(Coyote), 6.5 JDJ(SSK), 7x47(SSK),308 Bellm, .338 SSK Woodswalker (2),358 Bellm, 375Win, 375 JDJ(SSK), 45/70(SSK), 45/70 (VanHorn), 50-70(SSK)
Encore .243, 7mm–08, 300WM(15-1/4"), 50-90(MGM, 14"), 50–110 (MGM), .50ML(16")
XP-100 .223, .223AI, 6mm204Imp, .243AI, 6BR
XP-7 .223,.243,.300Blackout, .300RSAUM
XP-700SA .22LR, .243
XP-700LA .25/06, .270AI, .300WM,.338 Lapua, .510 Whisper
September 29, 2020, 10:12 AM
LoneStar
Well, it's an older thread but I missed it when it was new. A very nice job by the OP! Just curious, was the M7 receiver from a rifle, or was it undesignated?
Patrickrachel
, not sure if your post is spam or not, but please start your own thread instead of piggybacking onto someone else's. Thanks.
.


.

"The 30-06 is the world's most over-rated big game cartridge" - Elmer Keith

September 29, 2020, 03:02 PM
Magnum Mike
I missed this thread too!
Your build looks very similar to my R7 AAC-SD as mines also in a mdt chassis that's been painted fde. I'm running the Speer 125TNT at 2550fps, with lil gun & nosler brass, and it'll put 5 of those into less than 1/2" at 100. I've been very impressed with this little rifle.
Sounds like yours shoots great too!
mike
------------------------------
JUST SAY NO To Gun Bans, JOIN Gun Owners of America

Need accessories? Looking for reloading equipment or components? Check out
September 29, 2020, 06:08 PM
Gator T/C
The model seven was a bare action, brand new that had never been assembled as a firearm. Truly an undesignated action.
Brad


------------------------------
Contender 22LR, 17MachII, 17HMR, .223(SSK), 6mm Gator, 6TCU, 6mmJDJ(Van Horn), 25x47(Coyote), 6.5 JDJ(SSK), 7x47(SSK),308 Bellm, .338 SSK Woodswalker (2),358 Bellm, 375Win, 375 JDJ(SSK), 45/70(SSK), 45/70 (VanHorn), 50-70(SSK)
Encore .243, 7mm–08, 300WM(15-1/4"), 50-90(MGM, 14"), 50–110 (MGM), .50ML(16")
XP-100 .223, .223AI, 6mm204Imp, .243AI, 6BR
XP-7 .223,.243,.300Blackout, .300RSAUM
XP-700SA .22LR, .243
XP-700LA .25/06, .270AI, .300WM,.338 Lapua, .510 Whisper