Specialty Pistols
Range trip to back yard
June 15, 2018, 04:46 PM
Jay HHI6818
Range trip to back yard
Wanted to go to the range today but ran out of time. Mowed the grass and have plans with the wife tonight so I headed to the back yard.
I bought the IZH-46 several years ago to shoot air silhouette. It died in our area so don't shoot it much.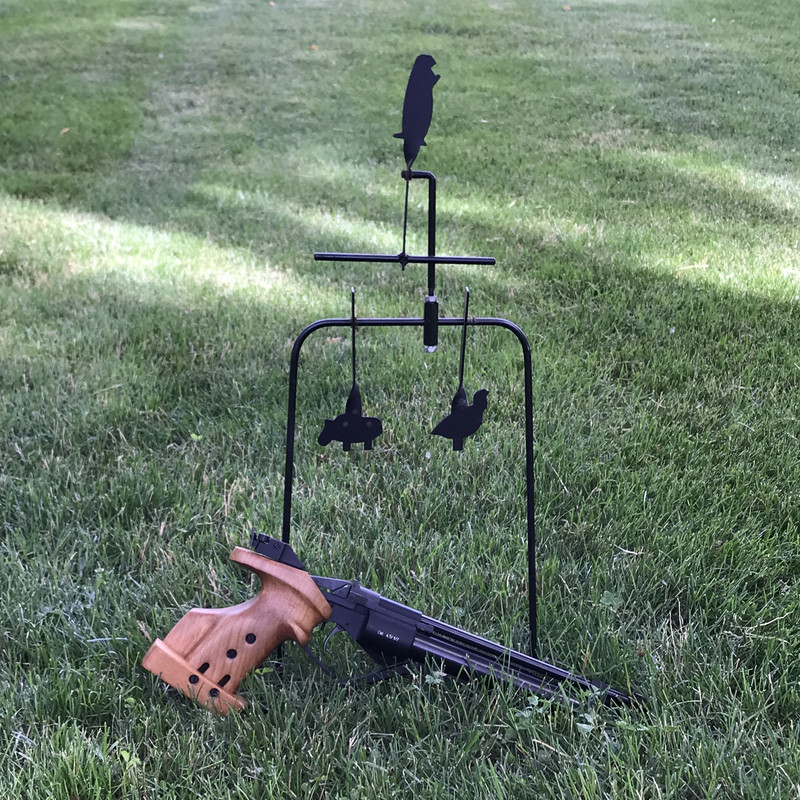 June 15, 2018, 06:02 PM
jhalcott
That looks like anexpen$ive toy. I shoot several "air guns" in my basement since my stroke. They ARE fun, and a few magazines keep the ammo from bouncing around. Happy fathers day!!
June 15, 2018, 07:03 PM
blades
izzies when you can find one are great precompressed air guns. very very accurate .177 cal at apx 500 fps for a 7.5 gr pellet. One of the units I used recovering from stroke as well
June 15, 2018, 07:07 PM
blades
For got ta say they are around or used to be $500 true match trigger as good as units cost 3 times as much. I could shoot my izzie to almost the same score point as my FWB 40
June 15, 2018, 07:24 PM
Jay HHI6818
They were selling for $220 back when I bought mine. Friend put me in touch with a guy that had a new unfired one. Meet him in a McDonald's parkrking lot and got it for $180
My sone and daughter use to shoot the IZH in our basement. When they would get tired shooting targets I would blow up balloons real small and tape the to cardboard box. Then is was game on challenge of who could pop the most balloons.
This message has been edited. Last edited by: Jay HHI6818,
June 16, 2018, 10:47 AM
blades
quote:

Rep
Ya the first generation were in that price range