Specialty Pistols
Boredom Relief
March 19, 2020, 09:42 AM
Jay HHI6818
Boredom Relief
Son is home indefinitely from college do to the coronavirus. Cam home Tuesday and see him in the backyard shooting the Daisy .177 rifle.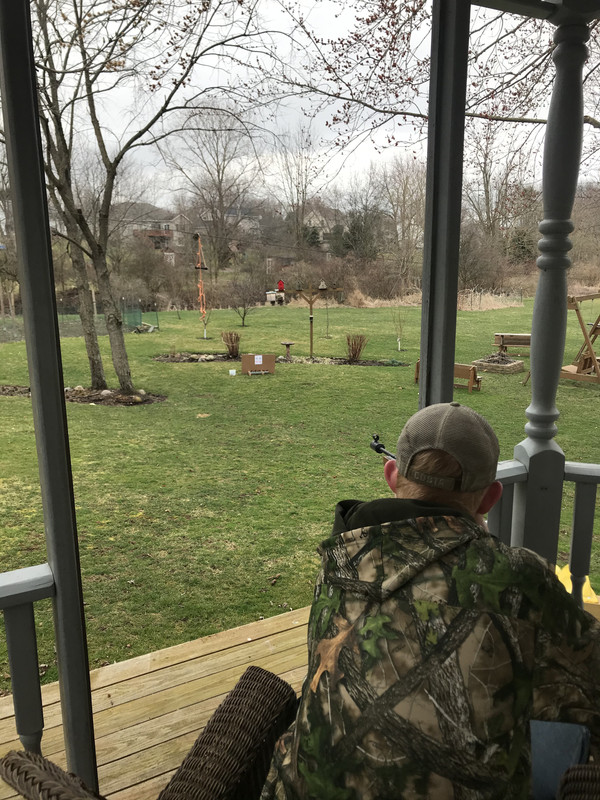 March 19, 2020, 11:54 AM
junebug
Trigger time is always good for the soul. No better therapy can be found.
March 20, 2020, 06:41 AM
skydivinghunter
I used to have a 10-yard range for my .177 air rifle set up in my apartment. And it looks like I will do it again soon, this is becoming too much.
March 20, 2020, 11:17 PM
Kylongrifle
I use to do the same in my parents basement ever day after school during the winter months. Pellet rifles are lots of fun.
March 21, 2020, 08:39 AM
Olrustyencore
Trigger time is always good


Rusty
—————————
"Dyin ain't much of a livin"
Josey Wales

March 21, 2020, 10:10 AM
Jay HHI6818
Big time relief for Brandon!!!! He dislocated his right
Shoulder early January and had to have surgery. Had to wear a slim for
A month and it came off last Thursday.
April 09, 2020, 11:04 AM
HandCanonShootr
My Gamo is getting a CoVid workout. usually 25 to 27y in my backyard. That trigger time helps keep me sane.
Mike B


----------------------------
Everything in excess!
To enjoy the flavor of life, take big bites.
Moderation is for monks.

-Lazarus Long


To Ride, Shoot Straight, and Speak the Truth—
This was the ancient Law of Youth.
Old times are past, Old days are done:
But the Law runs True, O Little Son!

-Charles T. Davis

February 04, 2021, 09:11 PM
calmountman
My Walther Terrus and my Remington Airmaster are keeping me sane during these crazy times.
February 18, 2021, 12:06 PM
Knucklehead 61
10-4 on trigger time and boredom relief. Range time around here is spendy and they often aren't not happy with rifle caliber pistols at indoor ranges.
Got into air and am currently upgrading a Crosman 1377 [Academy Sports, $50, when they are in stock].